There is no doubt that the Davidson Owumi-led Nigeria Premier League, NPL, is  charting a new course, which would reposition the League for better from its  troubling years.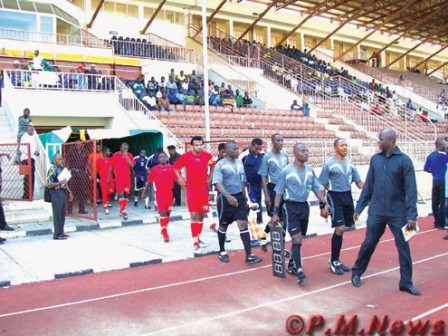 At least, the Nigerian League is attracting positive attention from local,  international investors and stakeholders now.
However, while the league is gradually picking up in areas like 'television friendly  turf,' attendance, prolific play by participating players and clubs, merchandising  etal, same cannot be said of the officiating of the league.
Feelers from Abuja say the assessment reports of some referees, who handled top  matches of the five weeks old league season, scored the whistle men below average.
While a few of them are seen to be very mobile, many, according to reports are  struggling to come to terms with the pace of the game.
They are not close to the action most of the time, which prevents them from taking  accurate decisions during crucial matches.
What this means is that the referees need to raise their work rate to catch up with  the new order. The Referees Committee has a duty to do, especially in the area of  fitness.
Their inaccurate decisions showed clearly with several protests that greeted some of  the matches played so far across the nation. The whistle men now have enough  security to do their job without fear or favour.
—Tunde Oyedele
Copyright protected by Digiprove © 2010 P.M.News

Load more