The Lagos State chapter of the Action Congress of Nigeria has condemned the alleged  plan to eliminate the leader of the party and former Governor of Lagos State,  Asiwaju Bola Ahmed Tinubu as a way of ensuring the PDP remains politically relevant,  not only in the South West but the entire country.
The party says that should the PDP go ahead in its devilish plan, it will bring  untold calamity on itself and its members and bring about the collapse of the  present democracy.
In a release signed by the Lagos State Publicity Secretary of the ACN, Joe Igbokwe,  the party warned the PDP that it should not test the will of Nigerians who are fed  up with the PDP rouge leadership of the country in twelve years of unmitigated woes.  It said that any attempt to visit the Bola Ige option on Asiwaju Tinubu will not  only be met with untold disaster but will certainly prove a waterloo for the PDP and  its members.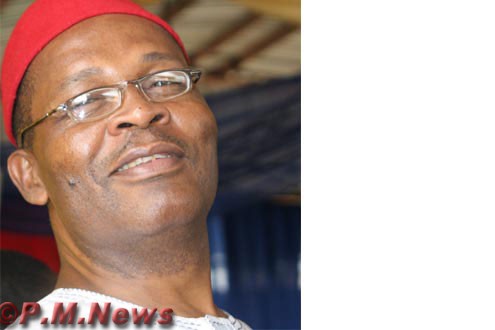 "We are shocked that the PDP still has no appetite for free and fair competition but  is still deeply immersed in a do-or-die politics of elimination, blackmail,  electoral fraud and intrigues," the ACN stated.
"We are aware that the PDP is scared of its prospects in 2011 and this was brought  about by a combination of bad and terrible governance, corruption and political  manipulation which they have promoted in Nigeria since 1999.
"That Nigerians are fed up with the party is very obvious in the public expression  of disenchantment with the party and its policies and if the party now thinks that  it can achieve any political gains through electoral fraud, political  assassinations, intimidation, blackmail and dirty means, then it must have a rethink  for Nigerians are ready to resist the evil ways of the PDP," the party added.
"We want to warn the EFCC not to allow itself to be used by the PDP for its dirty  political wishes of the PDP. We want to let the EFCC know that if it is desirous of  catching the serial looters that have among themselves shared over 95 per cent of  Nigeria's oil wealth in the past twelve years, it need not look farther than the PDP  and it will have a bagful, including present occupiers of state offices. We want to  let them know that it will only precipitate its doom if it allows itself to be made  an integral part of the PDP's desperate political machine. It will only occasion its  ultimate death if it still believes Nigerians will watch as it becomes a PDP attack  dog as 2011 approaches.
Copyright protected by Digiprove © 2010 P.M.News
Load more