Following an alarm raised by the Alex Enyegho-led Association of Core Movie  Producers (ANCOP), that President Goodluck Jonathan's $200 million promise should  not be given to individuals that will use it for their personal gains, the  association, in a press statement, has suggested ways that the anticipated money can  be spent.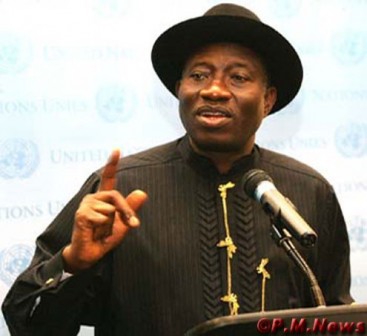 ANCOP suggested that since Nollywood is an industry and not a private entity and as  such, it is important for the money to be released through legalised structures in  the industry.
However, Enyegho swiftly added that due to the fact that Nollywood is not united at  the moment, the money should be kept in a  pending when the internal crisis rocking  the sector will be permanently resolved.
According to the statement, "it must be in a way and manner that will carry all  stakeholders along transparently. The numerous bodies representing Nollywood should  also go through proper screening because most of them are not properly registered.  For example, we have more than one body representing producers and marketers.
"We, however, suggest that the money should be utilised in areas like training,  youth empowerment, acquisition of high tech equipment for the industry and building  structures across the 36 states of the federation."
Copyright protected by Digiprove © 2010 P.M.News
Load more