Sultry actress, Stella Damasus, has described 3 December as a date she will never  forget in her life. It was the day her former husband, Jaiyejeje Aboderin, bade this  world goodbye.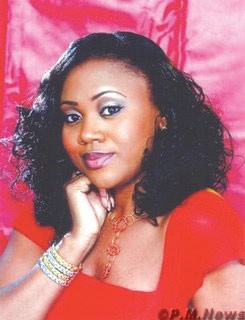 Friday last week made it exactly six years that the versatile Jaiye died of cardiac  arrest while playing basketball with his friends.
However, Stella, friends and other relatives visited the deceased's grave at the  Victoria Garden Cemetery on that day to pray and also lay the wreaths.
Speaking with NollywoodReel on that Friday morning, Stella confirmed that she will  live to remember the day Jaiye died.
"It was a day I can never forget. Jaiye was more than a husband to me; he was my  brother, father and everything," Stella said, adding, "I'm also planing to  immortalise him and that will be during  his 10th memorial anniversary in 2014."
The late Jaiye had two daughters, Isabel and Angela from Stella.
Copyright protected by Digiprove © 2010 P.M.News
Load more