The recent triumph of the Action Congress of Nigeria (ACN) in Osun and Ekiti states  has been described as a corroboration of the fact that the ACN leader, Asiwaju Bola  Ahmed Tinubu remains not only the supreme political authority in the strategic  politics of the South West, but also the arrowhead of the progressive forces in the  broader arena of national politics.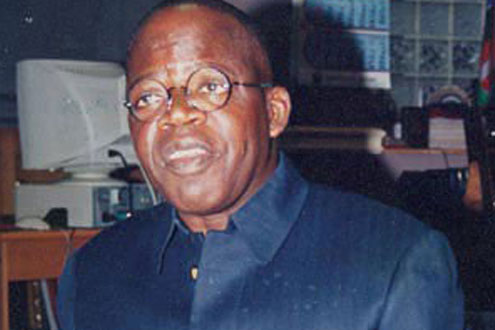 Speaking with P.M.NEWS, a lawmaker in the Lagos House of Assembly, Mr. Adekunle  Ademoye, described the ACN leader as the political messiah of our time and a special  gift of God, not only to the Yoruba, but Nigerians and humanity as a whole.
"While his adversaries and antagonists struggle without success, Tinubu continues to  soar and shine like a meteor. This, in other words, is simply saying that he is  acting out his divine mandate and there is nothing anybody can do about it," said  the Chairman, House Committee on Housing, representing Lagos Mainland Constituency  1.
He recalled that sometime ago, he took pains to put up an elaborate write up in  which he called on the various Yoruba leaders of thought to unanimously make Tinubu  the next Yoruba leader, following the death of Senator Abraham Adesanya.
In the article, Ademoye, a House of Representatives aspirant, recalled that he wrote  that "Asiwaju Bola Ahmed Tinubu, the political enigma of our time, is the man very  much needed by the Yorubas, particularly at this crucial time. He has been tried and  tested and he passed the test, even beyond the wildest imagination.
"Although a civilian, there is no doubt that he has proved to be the political  general of our time. He is courageous, daring, intelligent, far-sighted and  visionary.
Copyright protected by Digiprove © 2010 P.M.News
Load more