Veteran journalist and a former managing director/editor-in-chief of Tribune  Newspapers, Mr. Felix A. Adenaike has asserted that nobody can find the killer of  the founding Editor-In-Chief of Newswatch magazine, Dele Giwa who was murdered  through a parcel bomb on 19 October, 1986.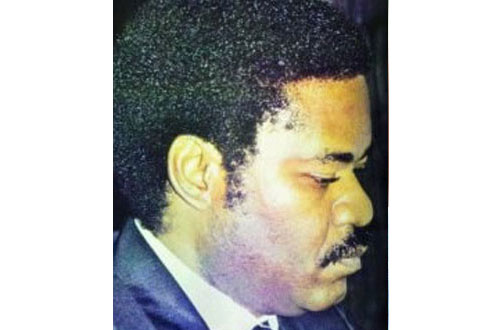 According to Adenaike, the late Dele Giwa was murdered by the state and whenever  such murder occurred, nobody can find the killer except where he was arrested by his  own conscience and confessed openly. "The thesis of a Commissioner of Police has  shown that where the state carried out a murder, nobody can find the killer except  he is arrested by his conscience.
If he has any and he confessed publicly," Adenaike declared.
Adenaike made the remark as the reviewer of the book, "jogging in the jungle, the  Newswatch story" edited by Ray Ekpu, the Chief Executive Officer and Editor-In-Chief  of Newswatch to commemorate the 25th anniversary of its founding.
At a well attended presentation held in Lagos yesterday, Adenaike commended the  founding editors of Newswatch, the late Dele Giwa, Ray Ekpu, Dan Agbese and Yakubu  Mohammed pointing out that since July 1985 that the first issue of the magazine hit  the newsstand, the face of Nigeria journalism was not the same again.
He regretted that the struggle for political freedom and survival of the magazine  led to the killing of late Dele Giwa, Adenaike described the 19 chapter book written  by Newswatch writers as a compendium of the magazine's history.
He also praise Dele Giwa's influence on the Nigerian journalism scene. The former  Nigerian Tribune Managing Director recalled that Dele Giwa and Dr. Yemi Ogunbiyi met  in America where they both studied. He said when Ogunbiyi returned to Nigeria, he  wanted to stay with the Guardian Newspaper for only one year but in the long run, he  never returned to his lecturer job at the Obafemi Awolowo University, Ile Ife.
In a welcome address, Ekpu disclosed that Newswatch has published 20 books and has  appointed Dan Agbese as the Managing Director of Newswatch Books Limited.
He recalled his incarceration and trial for murder over the article titled 'Sodom  and Ghomarah'. Ekpu expressed gratitude to former two-time Governor of Ogun State,  Aremo Olusegun Osoba who mobilized people for a march round Lagos before his  eventual release.
Ekpu noted that reading culture with standard of education has declined. He  therefore commended the book to all Nigerians quoting Francis Famous quote,
Bacon's "Reading maketh a full man, conference a nready man and writing an exact  man."
The book presentation was graced by important difficulties like Barrister Jimoh  Ibrahim the former Vice Chancillor, University of Lagos, professor Kayode Ibidapo  Obe who represented Chief Leo Stan Ekeh and representatives of Borno, Oyo, Ondo,  Ekiti and Abia State governors.
—Moyo Fabiyi
Load more