Samba queen, Stella Monye, has disbanded, P.M. Entertainment can reveal authoritatively.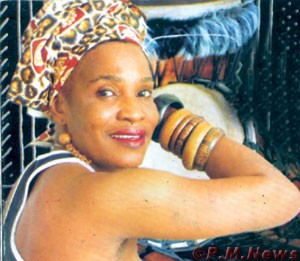 Monye's decision to lay off her band members was borne out of their non challant  towards the progress of the band which was demonstrated at a show held by her  recently.
To this end, Stella, who is popularly called Her Excellency by her fans, said she  has formed a new band named Azanian Cabarrette.
She said further that the new band consists of 10 able bodied men who will  complement her dancers.
An apostle of live band, Monye said the issue of live band is a must in the music  industry.
She stressed that she cannot imagine herself or any artiste of her calibre miming to  CDs, noting that the death of live band music will spell doom for the music  industry.
Apart from the new band, Monye, who is also the CEO, Samba Wears, a clothing line,  said it will be more colourful because of their new costume, courtesy of Samba  Wears.
Copyright protected by Digiprove © 2010 P.M.News
Load more