Come Sunday, the much-awaited first ever Ms Wheelchair Nigeria Pageant will hold at  Welcome Centre, International Airport Road, Lagos, with notable musicians, comedians  and Nollywood stars in attendance at an evening which promises to be full of  razzmatazz.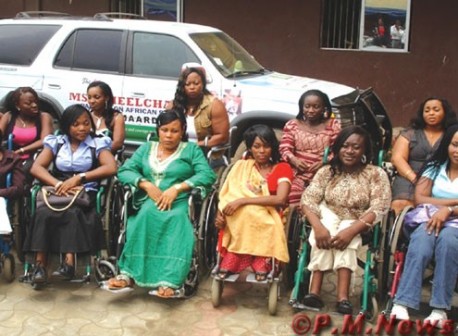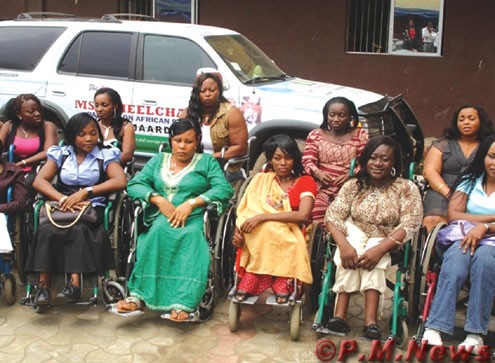 Cosmas Okoli, CEO of Mobility Aid and Appliances Research and Development Centre  (MAARDEC), at a media briefing in Lagos, said the competition is designed to  celebrate the most accomplished women in wheelchairs as well as their unique  contribution to society.
"Ms Wheelchair Nigeria is not a beauty contest in the sense that there is no  emphasis on women's physical appearance. It is open to the married, widows and  divorced," he noted.
According to him, "the competition provides an opportunity for women achievers who  happen to use wheelchairs to successfully advocate for over 20 million Nigerians  living with disabilities by raising public awareness on their plight and thereby  influence attitudinal, architectural and social change for all Nigerians."
Although there have been  campaigns against maginalisation or discrimination of  people with disabilities, many of them still suffer rejection from families,  relations as well as government at all levels.
In some cases, most Nigerian infrastructure like pedestrian bridge, public toilet,  bus-stop shelter and similar amenities lack provision for people with disabilities.
This, however, does not seem to have deterred them as they continue to strive to do  whatever their able-bodied counterparts are doing, even when it appears every hope  is lost.
It is against this backdrop that MAARDEC Empowerment Centre plans, through a contest  tagged Ms Wheelchair Nigeria 2010, to produce many role models who can give hope,  courage, inspiration and motivation to people with disabilities.
The winner of MS Wheelchair Nigeria Pageant will go home with a brand new Innoson  SUV, a Nigeria-made car, annual salary of N1.2 million and a brand new Rough Rider  wheelchair.
The first runner-up will go home with a brand new Rough Rider wheelchair and cash of  N500,000 and the 2nd runner-up will receive a brand new Rough Rider wheelchair,  N250,000 and the remaining 13 contestants will receive consolation prizes of brand  new Rough Rider wheelchairs and N50,000 cash.
Okoli called on the Federal Government to tap into the opportunities inherent in the  Ms Wheelchair Nigeria Pageant to enhance its rebranding project.
—Daniels Ekugo
Copyright protected by Digiprove © 2010 P.M.News
Load more