A detachment of policemen has been stationed at the popular Lagos motor park in  Ijebu Ode, Ogun State, to prevent fighting among members of the National Union of  Road Transport Workers, NURTW, in the park.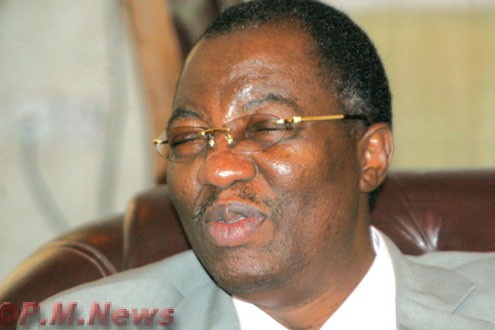 P.M.NEWS

observed about 100 policemen stationed at different areas in the park to  avert fighting among the NURTW members, some of whom had earlier made bonfires with  disused tyres on the road leading to the park.
A NURTW member, who pleaded anonymity, told P.M.NEWS that the crisis within the  union was being fuelled by a branch chairman of the union and politicians in  Ijebu-Ode.
"The crisis can be traced to a chairman of the union. Fighting erupted this morning  among members but the quick intervention of the police halted it.
"Some traders at the park who were scared ran home. But normalcy has returned since  the arrival of the police," he narrated.
"Some politicians are behind the crisis. They want to influence the leadership of  the union by imposing their men as key officers of the union," he added.
He appealed to the politicians to face their business and allow the union members  run the park.
When P.M.NEWS visited the motor park this morning, people were going in and out of  the park, doing their businesses without molestation.
However, apart from the noticeable presence of policemen around the motor park, a  police Armoured Personnel Carrier, APC, was stationed very close to the park.
—Biodun Onafuye
Copyright protected by Digiprove © 2010 P.M.News
Load more