The Nigeria Police Force has affirmed that the recent reported transfer of Marvel Akpoyibo,Lagos State Commissioner of Police is irreversible, even at its condemns the controversies the issue is generating.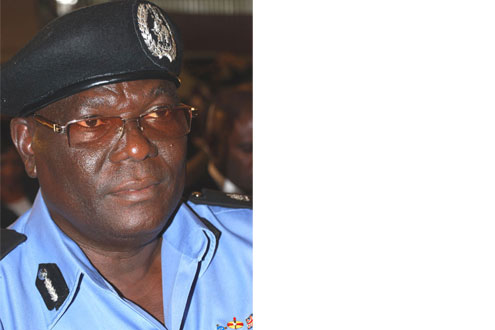 The leadership of the Nigerian Police also affirmed that it has "capable hands among senior police cadres that could competently and effectively police the state in his (Akpoyibo's)Â  absence."
The Police High Command had kept quiet and refused to confirm that Akpoyibo has been transferred out of Lagos despite raging speculation in the media since last week. There have been insinuations that the transfer of the Police Commissioner may also has political under tones.
But the police confirmed today that the Commissioner who in the opinion of many Lagosians has recorded appreciable success in bringing down the crime rate in the State  will be leaving for a course along with three other commissioners at the National Institute for Policy and Strategic Studies, NIPPS, Kuru, Jos Plateau State in a press release signed by Olusola Amore, Force Public Relations Officer in Abuja today.
"Akpoyibo's selection along with three other Commissioners of Police for a course at the National Institute of Policy and Strategic Studies, Kuru, Plateau State for a course  was strictly on seniority basis and in line with the Police Reform agenda", Amore said in the statement.
He added that "the course at NIPSS was meant to enrich the participants' acumen and enhance their managerial capabilities."
Amore also said Akpoyibo was shortlisted for the course on seniority basis and the three Commissioners of Police going with him are his course mates.
"What will the Force tell them and the nation if CP Akpoyibo is dropped from the course on account of unwarranted pressures?", he queried.
By Oluokun Ayorinde/ Abuja
Copyright protected by Digiprove © 2010 P.M.News
Load more