The Economic and Financial Crimes Commission, EFCC, has said that it is delighted  with the ruling by a Dubai Appeal Court yesterday that former governor of Delta  State, Mr. James Ibori, should be extradited to Britain to face charges of money  laundering.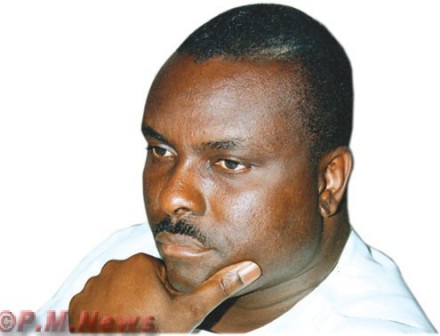 EFCC spokesman, Mr. Femi Babafemi, told l'Agence France Presse, AFP, after the  ruling that the agency is "excited about this ruling." He said: "James Ibori has  failed to get the appeal court in Dubai to stop his extradition to Britain for  trial. We are excited about this ruling."
Ibori, governor between 1999 and 2007, was arrested in May in Dubai, but appealed  the July ruling of a lower court in Dubai that he should be repatriated to Britain  for trial.
The former governor is charged with stealing 290 million dollars (over N40 billion)Â  of public funds and engaging in money laundering while he was in office.
An international arrest warrant was issued for his arrest in Britain after the  discovery of assets suspected to have been bought with stolen money.
On 2 August, 2007, London prosecutors successfully applied to have Ibori's worldwide  assets worth 35 million dollars (over N5 billion) frozen.
On October 17, a court of first instance in Dubai ruled that Ibori be extradited to  the United Kingdom where he is wanted on charges of money laundering, credit card  fraud and official theft. Similar charges have already led to the conviction of his  wife, Theresa Nkoyo; his mistress Udoamaka Okoronkwo (nee Onuigbo), and his elder  sister Christine-Ibori-Ibie.
Bhadresh Gohil, his UK-based lawyer, is also awaiting sentencing after he was found  guilty in two separate trials pertaining to his assistance to Ibori in laundering  vast sums of money looted from Delta State using UK banks, real estate firms,  offshore accounts and cronies.
Ibori has remained in jail in Dubai as he contests his extradition to the UK. He was  recently visited by Senator James Manager (PDP, Delta South), who confided in  associates that he was shocked to see how diminished Ibori has become in his Dubai  jail, where he addresses even low level prison guards with unaccustomed courtesy.
—Simon Ateba
Copyright protected by Digiprove © 2010 P.M.News
Load more