Governor Babatunde Fashola has sent a budget proposal of N445.180 billion for the  2011 fiscal year to the Lagos State House of Assembly, Lagos, Southwest Nigeria, for  approval.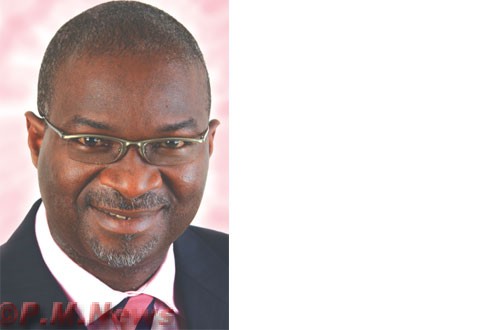 The proposed budget exceeded the 2010 revised budget of N412 billion by 8.2 percent.
Presenting the budget to the Assembly today, Fashola said the focus of the 2011  budget would remain, but not limited to the following key sectors: Law and Order;  Road and Transportation; Environment; Health; Education; Water; Rural Development  and Agriculture.
"This budget will seek to promote greater co-operation with the local governments  and Federal Government, especially on roads rehabilitation and power sector reform,  as well as entrenchment of Public Private Partnership (PPP) as alternative  development strategy for Lagos infrastructure.
The proposed budget has a recurrent expenditure of N196.709 and a capital  expenditure of N248.471 billion while the total revenue stood at N352.320 billion,  comprising ordinary revenue, N262.620 billion and Federal Transfer of N89.7 billion.
The recurrent expenditure of N196.709 billion comprises N68.229 billion Total  Personnel Cost and N128.480 billion Total Overhead Cost while the capital receipt is  N19.261 billion and financing requirement stood at N73.599 billion.
"When this budget increase is viewed against the recent published inflation figures  of about 13 percent, it will become manifest that the budget has not really  increased.
"We have revised the Capital to Recurrent ratio of 60:40 in 2010 to 56:44 in 2011.  The shift towards recurrent expenditure is largely due to the significant growth in  our personnel costs as our response to the demand of our workers for improved  welfare and remuneration conditions," Fashola said.
"These are also partly informed by the emerging recurrent costs of maintaining and  staffing the various infrastructure projects we have embarked upon over the years  that are now being put to use. The deficit financing requirement proposed is  N73.599bn which is 1.77 percent of the State's GDP," he added.
According to the governor, the components of the total overhead costs of N128.480bn  are as follows: Overhead cost; N69.809 bn, Dedication Account, N22.191 bn;  Subvention, N24.430 bn; Staff Housing Fund, N0.050 bn; Debt Charge (External),  N1.050 bn; Debt Charges (Internal), N6.958 bn and Debt Charge (Bond), N3.992 bn.
The Capital Receipts for the 2011 Budget is put at N19.261 bn. made up of: Grants,  N4.194 bn; Investment Income, N0.275 bn and Other Capital Receipts, N14.792 bn.
The Capital Expenditure of N248.471 bn consists of: Core Capital, N220.016 bn;  Capital Development (Dedicated), N14.442 bn; Grants, N4.194 bn; Counterpart Funding,  N4.619 bn; Special Expenditure, N5 bn and Risk Retention Fund, N0.200 bn.
The sectoral allocation of the Budget in size and percentage are as follows: General  Public Service, N112.608bn (25.3%); Public Order and Safety, N12.763bn (2.9%);  Economic Affairs, N142.040bn (31.9%); Environmental Protection, N36.390bn (8.2%);  Housing and Community Amenities, N26.761bn (6.0%); Health, N39.888bn (9.0%);  Recreation, Culture and Religion, N6.880bn (1.5%); Education, N61.713bn (13.9%) and  Social Protection, N6.137bn (1.4%).
Fashola stated that with the proposed budget, the state would consolidate on its  infrastructure programme and progress on ongoing projects like the Lagos-Badagry  Road, light rail (Blue Line) and water transportation projects.
"Mitigation of global warming would remain a key programme and we shall pursue our  environmental mitigation and adaptation activities. We shall also consolidate  recently established critical and strategic agencies which include the Weather  Agency, Lagos Safety Commission, Planning Permit Authority and Building Control  Authority.
"We will continue to pursue sustained improvements in crime prevention law  enforcement and justice administration. The State's Free Healthcare and Education  Programmes will also be sustained, while the implementation of the multi-modal and  Integrated Mass Transit Programme will be vigorously pursued.
"The government also intends to give teeth to its affordable housing programme by  collaborating with financial institutions to establish a sustainable Home Ownership  Mortgage Scheme," he stated.
According to him, "The 2011 Budget will be used to further the goals of job  creation, poverty eradication and wealth creation by ensuring that at least  two-thirds of the total capital expenditure funds are directed to the government's  priority areas.
"This government remains concerned about youth unemployment and will continue to  implement and pursue policies and programmes that give these critical and important  stakeholders of our society, the best opportunities to realize their potentials.
"Fiscal discipline in all Ministries, Departments and Agencies (MDAs) shall  therefore be improved upon while ensuring that sustained, accelerated, broad-based  economic growth with emphasis on increasing investment and strengthening of the  rural economy is maintained."
The governor said in view of the State's prime role in Nigeria and indeed West  Africa , with the attendant challenges, the State deserved a compensatory share of  resources such as Value Added Tax (VAT), Port Royalty, and others derived from this  territory.
"We must continue to make the point that the prosperity of Lagos is the prosperity  of all Nigeria and vice-versa. Lagos must be treated with special attention, given  its commendable role as the former capital of Nigeria and being the most populous  State, with citizens from every nook and corner of the country, placing extensive  pressure on our infrastructure and resources.
"We are the only State that every Nigerian feels comfortable to refer to as a home.  Indeed, we pay the hard way for our success story as this has continued to attract  migration to the State. However, we will continue to tackle these challenges with  uncommon commitment as we are determined to sustain the good works of our  predecessors, and reward their enormous sacrifice," he stated.
—Kazeem Ugbodaga, Eromosele Ebhomele
Copyright protected by Digiprove © 2010 P.M.News
Load more