Yomi Peters, is a former striker with the once darling team of Lagosians, Stationary  Stores Football Club. Peters, who is also a former team manager of the club, was  recently appointed into the board of Lagos State Sports Council, LSSC, by Governor  Babatunde Raji Fashola. He  spoke with WALE JOSEPH about the appointment and other  issues.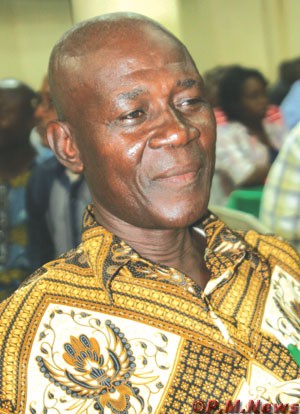 Congratulations on your appointment. How did you feel about the assignment giving to  you by Governor Fashola?
I am very happy. Though it is long over due, I still have to thank Governor Fashola  for remembering me. By the grace of God I will definitively not disappoint him  because he has confidence in what I can do.
What will you contribute to make a difference as a member of the  board?
The vision of the government is to have a sustainable sports development programme  through grassroots sports. I will  contribute  ideas and join hands with other board  members to implement policies that will  move sports forward in the state.
From your experience as a former sports man, what do you think is needed to reclaim  the lost glory of Lagos?
What is needed to be done is what the government of Babatunde Fashola has been doing  through the Ministry of Sports by organising development programmes like the MTN  Lagos Street Soccer, the monthly Boxing Hall Fame, All Comers Athletics  competitions,  Junior League and others. And more importantly is the need  for  infrastructural development.
Do you think the state is in the right direction in its sports development   programmes given the fact that Lagos has dropped drastically on the medals table in  the last few National Sports Festivals?
The plans and programmes of the government are in order. Sports development is not  measured by winning at the National Sports Festival alone,  we need to put up  programmes to discover and groom athletes. I'm happy that Lagos is not among states  that are poaching and recycling athletes to win at all costs at the sports festival.
What are the problems  hindering sports development in the country?
Lack of a sustainable sports policy and age cheats syndrome.
What is happening to your former club, Stationary Stores Football Club now?
I can't say much about the club now, because it has to do with the family of the  late founder of the club, Israel Adebajo. His  children should realise that the club  goes beyond their family.
I also want to appeal to Governor Fashola to intervene and help bring the warring  factions together.
Copyright protected by Digiprove © 2010 P.M.News
Load more