The National Drug Law Enforcement Agency, NDLEA, has apprehended a suspected drug  trafficker with 17 kilogrammes of cannabis.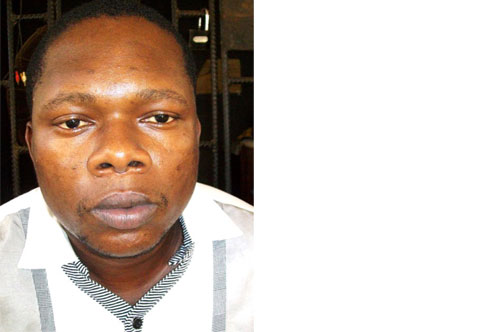 The NDLEA spokesman, Mr. Mitchell Ofoyeju disclosed that the 30-year-old suspect,  Ugwu Gibson Obiorah, was arrested at the Murtala Muhammed International Airport in  Ikeja, Lagos, South-West Nigeria, while on his way to China.
The arrest came only days after NDLEA operatives arrested another suspected drug  trafficker for attempting to smuggle 2kg. of methamphetamine to China.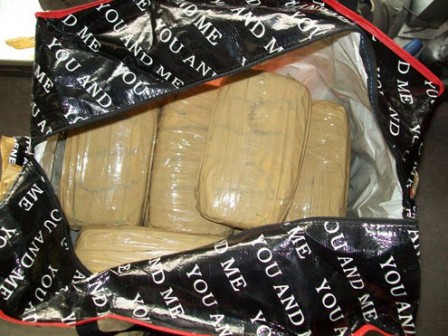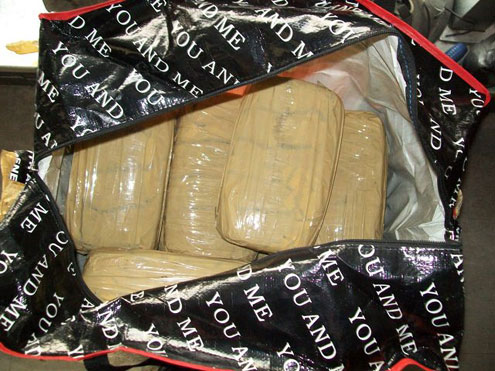 Ofoyeju said that Obiorah is an auto parts at Trade Fair Complex at Ojo. The suspect  was to board an Ethiopian Airline flight to China when he was arrested, NDLEA said  in a statement.
He was detected at the baggage checking desk with 20 large parcels of dried weeds  that tested positive to cannabis in his bag. The drug was under the bag while a few  top cylinder gaskets were on top as a ruse.
Reacting to the arrest, Chairman/Chief Executive of the NDLEA, Ahmadu Giade, said  that his agency will not be weary of doing things right. He promised to tighten the  noose on drug traffickers in the country by intensifying undercover and search  operations.
"The Agency will never get tired of discharging its functions. We are optimistic  that doing the right things always will ultimately take us to where we intend to be.  A drug free society is possible," Giade stressed.
He also urged stakeholders to be unyielding in the collective campaign to eradicate  illicit drugs. "We have just one option and that is to collaborate in the fight  against narcotics. The benefits of drug control cannot be quantified because illicit  drugs threaten security of lives," the NDLEA boss added.
On his part, the NDLEA Airport Commander, Alhaji Hamza Umar, pointed out that  officers at the airport will continue to be on the alert to track down drug barons.  Drug traffickers must know that our target is to meticulously exhaust every lead  that will help to detect drugs and make arrest," Hamza stated.
The suspect who hails from Enugu State told officials that he was given the bag by a  friend. "I was given the bag by a friend to take to China. I was given N4,000 to pay  for excess luggage because the bag contained top cylinder gaskets. I am so  surprised, disappointed and ashamed about the arrest. I never envisaged this problem  and I am confused because my wife is pregnant," he stated.
The case is under investigation and the suspect will soon be charged to court,  Ofoyeju said.
—Simon Ateba
Copyright protected by Digiprove © 2010 P.M.News
Load more