Former chairman, Economic and Financial Crimes Commission, EFCC, Mallam Nuhu Ribadu  this afternoon publicly declared his intention to contest for the office of the  President of Nigeria in the 2011 election, pledging to build a million houses per year.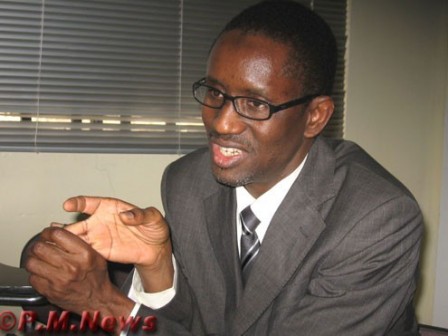 The former anti corruption czar made his intention known at the International Conference Centre, Abuja. At the event which was populated by Action Congress of Nigeria, AC N party faithfuls  and youth, Ribadu said he was running to bring the needed transformation and positive development to the country.
The declaration also witness outpouring of goodwill messages from notable Nigerians.
Coming a day after Ribadu's book, 'My Life, My Vision' was publicly presented, the declaration witnessed outpouring of good will messages from notable Nigerians.
Former national chairman of the People's Democratic Party, PDP now a chieftain of  the AC N, Audu Ogbeh described Ribadu as the one Nigeria needs.
Ogbeh maintained that Nigeria was a country learning in the slate of complicated paradox as the country is enormously endowed while people are wallowing in abject poverty.
He maintained that progressive governments have been unable to address the numerous problem because about 25 per cent of the country's annual budget goes into overhead and salaries while a  large chunk of the remaining 25 per cent which should have been deployed for development is shamefully spent on servicing corruption.
Ogbeh said this is what Ribadu comes in that with his experience and expertise in catching the thieves and fighting corruption, the presidential aspirant is therefore the man for the job.
As pat of his manifesto, Ribadu promised to embark on massive housing project to alleviate the problem of shelter which majority of Nigerians are subject to.
He stated that a million houses will be built annually and this will in effect creates about 10 million jobs annually as well as tackle unemployment.
Audu ogbeh also stated that in the last four year, the government has squandered about $26 million from the excess crude oil account.  He added that from the way things are going, if appropriate steps are not taken, they increase in population projected at about 300 million people by the year 2050 will signed a very big problem for Nigeria.
Copyright protected by Digiprove © 2010 P.M.News
Load more