In keeping with tradition, the awards featured an array of electrifying  collaboration between artistes from different parts of the continent, mixing up  music genres, languages and cultures in an unprecedented extravaganza of African  talent.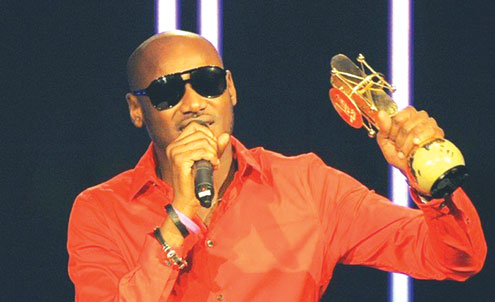 This year's MAMA Awards opened with an explosive performance by hip hop heavyweight,  Rick Ross and closed with an unforgettable rendition of Win, featuring T-Pain, Rick  Ross, Da LES and 2face.
Among the collaborators were Nigeria's 2face, who hooked up with South African rock  group, The Parlotones, while the performance of Banky W's Lagos Party saw South  Africa's Big Nuz, Angola's Cabo Snoop and Paul G and DRC's Barbara Kanam, rocking  the house with the first ever truly pan-African version of the hit track.
"Tonight's MAMA with Airtel was a joyful and uplifting celebration of African youth  culture and music. It brought together the best talent from across Africa to  showcase the incredible music that Africa has to offer to the world.  It is amazing  to see collaborations between the artistes as it fosters a spirit of camaraderie and  creative exchange that take their music to a new level," said Alex Okosi, Senior  Vice President and Managing Director, MTV Networks Africa, of the event.
Copyright protected by Digiprove © 2010 P.M.News
Load more