Two years after the Osun state Electoral Commission, OSSIEC, conducted a  controversial Local Council election in the 30 local government areas of the state  in the state in 2008, the Supreme Court on Friday nullified that election and  dissolved the local council administration of the entire council areas.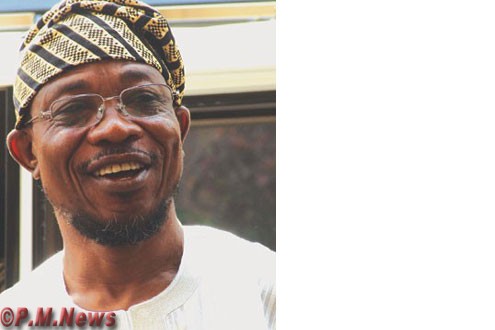 In the unanimous judgment delivered by Justice Mariam Aloma Mukhtar, the apex court  held that the state electoral commission did not comply with the law when it issued  a 21 day notice to parties in the state for the conduct of the council polls. The  Electoral Act 2006 had provided for a 150 days election notice.
The state electoral commission had relied on section 10 of an electoral law made by  the Osun state House of Assembly in the exercise of its powers to make law on  election matters relating to Local Councils in Osun state. Section 10 of the Osun  State Electoral Law deals with time limit within which to publish Notice of an  election scheduled for the state.
When the state electoral commission issued the 21 -day notice to the parties in the  state in 2008 for the council polls, the Action Congress dashed to court to restrain  the electoral body from conducting the election on the grounds that the notice was  too short for the party to prepare for the election and that the 21 days notice  falls short of the stipulated 150 days provided for in the Electoral Act 2006.
The party failed in its bid to stop the election at the Osun state High Court and  subsequently appealed at the Court of Appeal in Ibadan Division. Court of Appeal  agreed with the Action Congress of Nigeria that federal law was superior to that of  the state.
Section 31 (1) of Electoral Act 2006 provides that INEC  shall not later than 150  days before the day appointed for holding an election under the act publish a notice  of election. The apex court held that the state law cannot override a federal  legislation.
The court affirmed the decision of the appellate court to the effect that the notice  of election was inadequate and that the required 150 days notice ought to have been  issued by the state electoral commission rather than the 21 days notice it issued.
With this verdict, Governor Rauf Aregbesola is expected to formally dissolve the  councils and appoint caretaker chairmen preparatory to fresh polls.
—Nnamdi Felix, Abuja
Copyright protected by Digiprove © 2010 P.M.News
Load more