By Babajide Kolade-Otitoju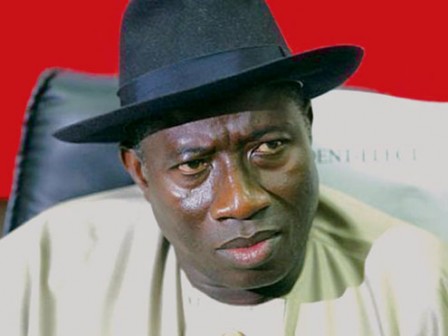 Nigeria's former vice president, Alhaji Atiku Abubakar, has accused President Goodluck Jonathan, his rival for the presidential ticket of the People's Democratic Party, PDP, of bribing delegates billed to elect the party's candidate on 13 January next year.
Despite receiving criticisms over his recent jibe about 'violence', the former vice president said he is certain of winning the PDP ticket.
He spoke at a dinner he held for media executives at the Golden Gate Restaurant, in Ikoyi, Lagos last night, and accused some PDP leaders of underrating him.
He said while President Goodluck Jonathan prefers to get the governors to coerce delegates to vote for him, "I am talking to the delegates one to one. We shall see whose strategy is better.''
Atiku also recalled his experience with his former boss, Olusegun Obasanjo, who he claimed, tried to entrap him between 2000 and 2007, with a view to nailing him for corruption.
According to him, one of the traps set for him was the chairmanship of (COJA), All African Games hosted by Nigeria in 2003.
"I knew early that he was bent on destroying me. His goal was to diminish me politically by putting the garb of corruption on me, so that I will be ineligible, unelectable and incapable of threatening anyone. He made me to supervise COJA and I had the power to award contracts. But for every COJA contract, I made him to approve, even though I had the power of approval. On this COJA alone, he set up three different panels of investigation, yet he could not nail me,'' he said.
Atiku accused Obasanjo of routinely bad-mouthing him abroad, saying every time he travelled abroad as Veepee, world leaders asked him what was amiss between him and Obasanjo "because he gave us the impression that you are very corrupt.''
He alleged that Obasanjo used agencies of government to cause his investigation by America and that "he even did a memo urging the Americans to investigate me.'' He claimed the Americans were shocked at the kind of memo Obasanjo did. "They had never seen a president do that kind of memo on his deputy,'' he stated.
He then threw a challenge to journalists to help the security agencies investigate him (Atiku) by providing information if they've got it, adding that  "I've been investigated so many times but I wonder why they still can't nail me.''
Atiku, who was agitated and had to be prevailed upon by Abimbola Ogunkelu, an ex-minister to calm down, said it puts him and his family to shame every time they say he is corrupt and that his children send him e-mails expressing their sadness about the perception that their dad is a thief.
"I have wives for God's sake and they keep saying this about me. It is unfair. I've been successful in business for 27 years. My businesses are in Angola, Congo Brazaville and other countries. I've been a multi-millionaire since my Peoples' Front days, so why should I steal public funds? I have never collected any government contract since I left public service. I would rather sell water than chase government contracts,'' he claimed.
The Adamawa-born ex-Customs man reiterated his challenge to the federal government to arrest him for treason over a recent statement warning of possible bloodshed. The president, he said, clearly overreacted.
"I only quoted what somebody said in 1966 and affirmed that for us Nigerians the path of violence is not the path to follow. How is that treasonable? They say I am desperate to be president. Of course, that is not true. I have never been desperate. If I was, I would not have stepped down for Abiola when I had the SDP structures in my pocket. If I was desperate, I would have been president in 1999, for I was in control of the PDP. If I was desperate, I would have contested in 2003 when many powerful stakeholders in our party came to me that we must effect a change and that I should run against Obasanjo. I will rather wait for God and Nigerians to decide,'' he submitted.
Copyright protected by Digiprove © 2010 P.M.News
Load more