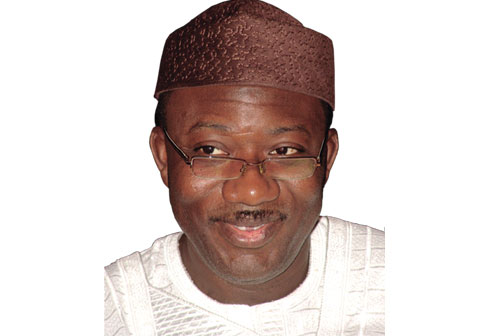 Governor of Ekiti State, Dr. Kayode Fayemi, has commended the Supreme Court on its judgment which ordered the immediate dissolution of all the 30 local  government councils in Osun State.
Fayemi said the verdict had exposed the "rape of the rule of law committed by the People's Democratic Party (PDP)-led regimes in the South West in particular  and Nigeria in general.
In a statement signed by his Special Adviser on Media, Mojeed Jamiu, Fayemi said the judiciary had once again proved to be the defender and sustenance of the  nation's democracy against an attempt by the reactionary forces to violate it.
Fayemi noted that the verdict had further identified the judiciary as the last hope of the oppressed and the sanctuary of justice for those deprived of the  inalienable rights to choose their leaders in representative democracy.
According to the governor, the verdict would go a long way in restoring sanity to the local government electoral system, which, he noted, had been turned to  a "no-contest" by the PDP in its rabid desire to impose a one-party state on the country.
He said the Action Congress of Nigeria (ACN), which had consistently challenged the conduct of the local government elections by the State Independent  Electoral Commissions (SIECs) in the states hitherto controlled by the PDP, had further been vindicated that such polls were illegal and unconstitutional.
He recalled that the 20 December, 2008 local government election in Ekiti State was conducted in circumstances similar to those in Osun State, which fell  short of the basic standards expected of any credible election.
Fayemi pointed out that the State Electoral Law, the Electoral Act 2006 and the 1999 Constitution were shamelessly violated with impunity in an attempt to  force the PDP henchmen on the grassroots people of the state.
Copyright protected by Digiprove © 2010 P.M.News
Load more