By Kazeem Ugbodaga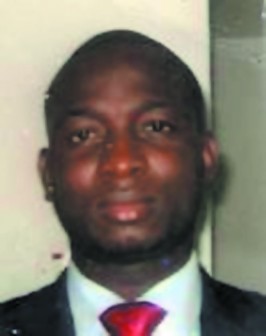 Tragedy struck in Agege area of Lagos State, South West Nigeria when a staff of Fidelity Bank PLC was burnt to death while trying to switch on a generating  set which caught fire when a call came in his GSM handset.
P.M.NEWS gathered that the victim, Mr. David Adeogun, got married not too long ago and had a new baby.
Investigations revealed that Adeogun, a staff of the Ikosi, Ketu branch of the bank got home after work and wanted to switch on the generating set with the  torchlight on his phone when the phone rang.
The generating set was said to have exploded immediately when the phone rang. His body, it was learnt, was seriously burnt by the explosion.
He died later in the hospital after being hospitalised for a week.
Some staff of the bank said the death of their colleague came to them as a shock.
A staff, who craved anonymity lamented the death of Adeogun and called on Nigerians using the torchlight on their handsets while putting on their generating  sets on at night to desist from doing so as it could lead to an explosion when a call comes in.
Another staff of the bank described the deceased as a cool and easy going person who would not look for people's trouble. A similar incident occurred two  weeks ago when a man was killed while trying to put on the generating set for his family at night using the torchlight on his handset.  The generating set  was said to have caught fire when a call came in.
Copyright protected by Digiprove © 2010 P.M.News
Load more