By Jude Orji\Umuahia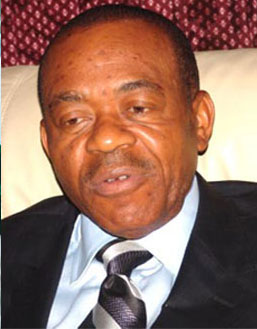 Governor Theodore Orji has narrated how he joined the wrong gang to be elected governor of the state in 2007.
The governor, who, made the confession at the M.I. Okpara Auditorium, Government House, Umuahia while seeking a second term in office, said he represents a  new face of Abia.
Like a Catholic priest, the people after hearing his confession told him to 'go and sin no more' and endorsed him for a second term.
"The story of Abia State in the past three and half years of my first tenure in office is the story of a good man who joined the wrong gang. It is the story  of a potentially promising state, that was truncated into a privatised estate that held its good rulers and people in bondage and gagged them with  impunity,'' declared Orji.
He said evil triumphs when good people kept quiet. "After all, it was the encouraging sounds of your voices that finally broke the run of evil story and the  evil jinx. You said,  'Never again,' and I heard you loud and clear.''
Reflecting on his troubled days, the governor said:  "For the period that those who privatized Abia State as their personal fiefdom kept our people in  bondage, they instigated terror, violence and insecurity, to keep Abians down and made life intolerably. It was fear that created easy access to the pulse  and purse of the state.'' Continuing, he stated: "Our government was left to fight both bondage and insecurity in a vicious, endless circle.
"We have broken from the bondage and we are now free from the bottomless pit of a once privatized state and now back to the peak of a free people, determined  to recapture their fate and take their pride of place as a great state.''
He promised to lay a solid foundation for a sustainable political, social and economic development of the state in his second term that has commenced with  the recent Abia Economic Summit to articulate a sound basis for growth and wealth creation for all Abians.
For Orji, his programmes for the next four years are already articulated in the 2011 budget presented to the State House of Assembly for consideration  titled: "Budget of Liberation and Restoration.'' With this, he says, the days of locust are certainly over.
In setting his new agenda, he reiterated the need to sustain the peace and security in the state with eternal praise to Almighty God and his ally in the  Presidency, President Goodluck Jonathan.
Copyright protected by Digiprove © 2010 P.M.News
Load more