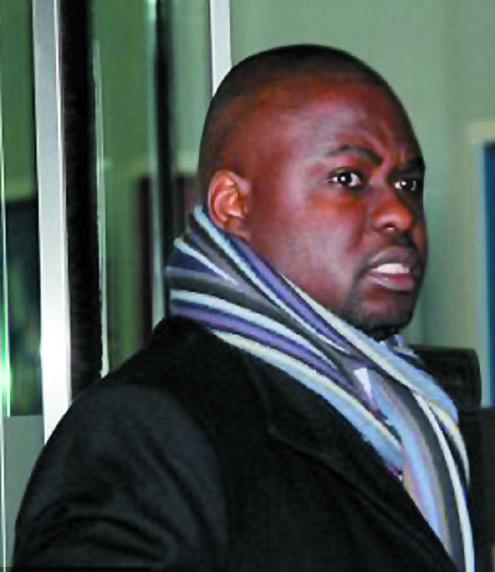 A Nigerian doctor in the United Kingdom, Chukwugozie Ujam, 36, who tried to seduce his female colleagues has been suspended for six months.
Ujam was said to have harassed two junior doctors and a nurse as they worked night shifts at the Chesterfield Royal Hospital in 2008. He told one of the  medics: "I bet you're still a bloody virgin."
The General Medical Council ruled that his actions towards the three women "inappropriate and sexually motivated."
Panel chairman, Jacqueline Milton, said his actions had "undermined" the working relationship with the doctors, and "had the potential for placing the care  of patients at risk."
The hearing was told how he asked Dr. Sally Pennington: "Oh god, I bet you're still a bloody virgin, aren't you?" during a late night chat on their first  night shift together.
He told her: "You could learn a lot from me – I could teach you things both academically and not."  Ujam also bragged about cheating on his wife, and asked  Dr. Pennington about her sexual history, before sending her an explicit text.
She said she had felt sick after receiving a 'letchy' text message telling her she was looking pretty after repeatedly telling him she was not interested.
Dr. Aimee Priestman said Ujam ignored a patient who was suffering seizures as he continued to 'badger' her at the woman's bedside.
She said: "You don't carry on asking someone when you go and see a patient – that's not normal.
"It isn't normal to stand at the end of the bed when someone is having seizures and say: 'What's wrong with you, why are you being like this?'
"He didn't look at the patient, he continued talking to me initially – that's not how it should be."  Dr. Priestman told the hearing she and Ujam had a  conversation at the nurse station during a night shift in March 2008.
He mentioned that he lived apart from his family, had marital difficulties, handed her his phone number and asked for hers.
Dr. Priestman said she was concerned by Ujam's behaviour but was aware that they were due to spend three night shifts working together.
She said: "I didn't want to make a scene, I just wanted to brush over it.
"To me it would have been quite confrontational to say: 'Why have you just given your number to me, I'm not interested."' She added: "I was young, I had just  started work as an F1, I wanted to get on with my colleagues.
"I just wanted to get on with my job."
But when she did not show any interest, the doctor continued to pester her.
"He pursued me constantly, asking me: 'Why are you being like this?'
"I have never had a situation like that in the workplace."
Ujam's actions towards the two doctors had led to an investigation, and he was given an oral warning in July 2008, the GMC heard. But in October, the doctor  met nurse Laura Hudson on another night shift, gave her his phone number and invited her out for the evening.
He also winked at her while helping perform an emergency Caesarean section.
Ms. Milton told Ujam: "You embarked on courses of conduct with Dr. Pennington, Dr. Priestman and Nurse Hudson designed to establish sexual relationships with  them.
"Despite their evident discomfort and reluctance to engage with you, you persisted in your efforts to persuade them."
"The Panel views your actions in pursuing and harassing professional colleagues for sexual purposes as representing a pattern of behaviour that falls  seriously short of the standards expected of a registered medical practitioner.
"The panel regards the observance of proper standards of behaviour towards professional colleagues as an important principle of conduct for doctors."
Ujam was found to have been 'misleading' when he submitted a CRB certificate with no details on it, while knowing that a newer certificate included details  of an allegation of sexual assault.
In a separate training post at Moss Valley Medical Practice in Eckington, North Derbyshire, where he worked between August and November 2007, Ujam was found  to have made "numerous" calls to Nigeria.
The GMC ruled that he was confrontational and shouted at his educational supervisor, Rachel Tinker, during a meeting to discuss his use of the phone, and  that his actions were "intimidating."
Ms. Milton told Ujam: "Your misconduct has brought the profession into disrepute and that you have breached important principles of your profession.
Copyright protected by Digiprove © 2010 P.M.News
Load more