By Femi Anjorin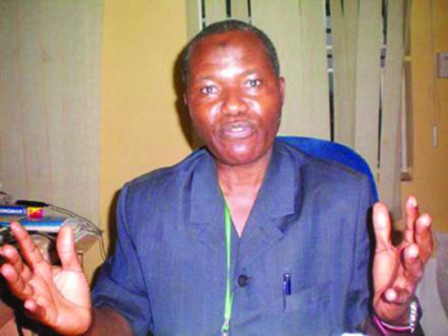 The appointment of Professor Sheriffdeen Tella as a Professor of Economics at the Olabisi Onabanjo University, OOU, Ago Iwoye, Ogun State has been terminated  by the state government.
Prof. Tella was the former Vice Chancellor of Crescent University, Abeokuta, Ogun State who resigned after he refused to apologise to the state government on  his letter to the state House of Assembly asking it not to approve the N100m bond the state government wanted to take from the capital market. A letter from  the authorities of OOU terminating the appointment of Prof. Tella was not explicit, it stated: "Your services are no longer required from 27 December, 2010."
Professor Tella who had to resign his appointment as Vice-Chancellor of Crescent University, a private institution owned by the international jurist, Prince  Bola Ajibola on 6 December, 2010 rather than succumb to pressures to tender public apology to Governor Gbenga Daniel over his letter to the State House of  Assembly to scrutinize the bond the state government wanted before approving it, had been facing threat and intimidation from government officials.
He predicted the termination of his appointment in a yet-to-be published interview with TheNEWS magazine immediately he resigned as Vice-Chancellor of  Crescent University.
Professor Tella is a tenured Professor of Economics, Department of Economics, Faculty of Management Science, Olabisi Onabanjo University , Ogun State,  Nigeria.
As an academic of over 20 years, Professor Tella has been involved in teaching at the undergraduate and postgraduate levels. Apart from teaching economic  theories at the undergraduate level, he teaches the postgraduate class on research methodology, report writing, budget preparation, theory and practical  aspects of computer usage in the social and management sciences, budgets preparation, implementation and monitoring – this involves public sector budgeting,  budgeting by the private sector enterprises like the NGOs, NSA and other civil society organizations. Equally importantly, he organises and moderate  workshops involving these private sector enterprises.
Copyright protected by Digiprove © 2010 P.M.News
Load more