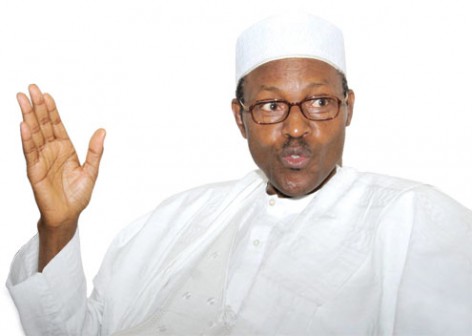 Former Head of State and presidential aspirant of the Congress for Progressive Change (CPC), Major-General Muhammadu Buahri and former Lagos State governor,  Asiwaju Bola Ahmed Tinubu, have been implored to team up to liberate Nigeria from misrule in 2011.
Making this appeal in Lagos, a public affairs analyst and Katsina businessman, Alhaji Sanni Abubakar, noted that the nation needs men of strong character  like Buhari and Tinubu to lead Nigeria out of the woods.
"At this critical period of our democratic government, Nigerians need men of courage and strong politicians like Buhari and Tinubu to deliver dividends of  democracy to the people. Nigerians have no reason to be suffering. We have all the resources to make this nation excel. The only thing we lack is good  leaders to deliver the goods. I strongly believe that if Buhari and Tinubu can work together, it will have positive result on the nation," he stated.
Describing Buhari as a man of principle and integrity, Abubakar noted that while the former head of state was in power, Nigeria earned the respect of other  nations, recalling that many Nigerians today still remember with nostalgia, the Buhari/Idiagbon regime. "Although some Nigerians have wrong impression about  Buhari, he is a man I have been watching with keen interest since he became Nigeria head of state as a military ruler. He is very simple, hard working and up  till today, no case of corruption has been established against him. We need such a visionary leader and disciplinarian at this point in of our nation's  history," he declared, while describing Tinubu as a natural leader of men.
According to Abubakar, "Tinubu is a strong force to be reckoned with especially in the South-Western part of this country. He is a master strategist. A proof  of this is the recent political development in the south west. Nigeria needs a man like him at this moment. I strongly believe that if these two illustrious  sons of Nigeria can work together, this nation will be transformed."
While frowning at the present state of infrastructure development across the country, Abubakar lamented that it was sad that the nation's citizens can be  suffering in spite of the oil wealth. He further urged Nigerians to turn out en masse during the forthcoming voters registration exercise.
According to him, "Nigerians should see the exercise as an opportunity for them to prepare for the 2011 general elections where they would have the  opportunity to use their voting power to elect those that will serve their interests very well."
The public affairs analyst who expressed disappointment at the present state of socio-economic development in the country, is confident that Nigeria's lost  glory can still be restored if the right people were voted into office in next year's general election.
"Next year presents a good opportunity for Nigerians to vote the right calibre of people into office. If we fail to do that, we should not blame anybody  again for our woes. Our fate is in our own hands, Nigerians should elect credible and transparent politicians into office. They should vote for the right  candidates and not allow any moneybag to buy their votes," he declared.
Copyright protected by Digiprove © 2010 P.M.News
Load more