By Maduabuchi Nmeribeh/Kano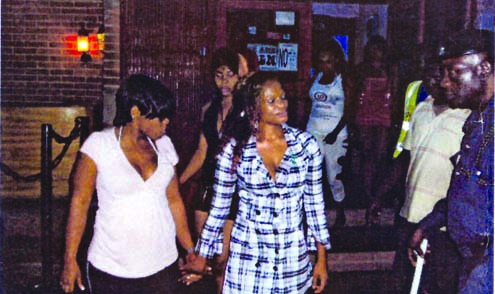 Local prostitutes are fleeing Kano, North-West Nigeria, in their numbers following a recent clampdown on their activities within the ancient city by  operatives of the Hisbah Command, a Sharia'ah enforcement agency.
No fewer than 1,362 women of easy virtues were apprehended by the Sharia'ah enforcement agency in recent times in line with the state government's policy to  keep faith with the Islamic injunction.
Most of these females were arrested at different times in different locations within and outside Kano metropolis, in most cases, with their patrons.
Records from the Sahrada headquarters of Hisbah indicate that about 152 males were arrested by the agency in the last quarter, bringing the total number to  1,514. "These suspects, mostly youths were apprehended while engaging in social vices, including prostitution and drug abuse," Alhaji Saidu Dukawa,  Director-General of Hisbah Board told P.M.NEWS this morning.
According to him, out of the number of suspects arrested, 33 were handed over to National Agency for the Prohibition of Traffic in Persons and other related  matters, NAPTIP, while 27 of them identified as drug addicts and peddlers were transferred to the National Drug Law Enforcement Agency, NDLEA.
He revealed further that the agency charged about 364 of the suspects to Shari'ah Court, "360 were repatriated, including those taken to Christian  Association of Nigeria, CAN, because we identified them as Christians and we believe the best to do is to hand them over to CAN.
"Moreso, about 750 youths were warned and released unconditionally, after undergoing intensive counseling. We are also working with the state Directorate of  Societal Re-Orientation to rehabilitate some of the youths who turned a new leaf as a result of counseling," Dukawa added.
InvestigationS by by P.M.News, however, indicate that some of these local prostitutes who came from Borno, Adamawa, Plateau and Kaduna states have started  fleeing Kano for the fear of the Hisbah.
This development has also given rise to unprecedented influx of Hausa prostitutes into Sabon Gari, an enclave in the ancient city predominantly inhabited by  non-Muslims.
Some community leaders and sellers of alcoholic drinks and spirits had engaged Hisbah in a running battle over its operation within Sabon Gari, known as a  "free zone."  The remnants of these local prostitutes who could not leave the state have taken refuge in the Sabon Gari axis where they believe the Hisbah  sledge hammer will not reach them. P.M.NEWS checks revealed that they have increased the tempo of night-life in some cheap brothels within Sabon Gari,  including the notorious Abedi Street, known as an abode for local prostitutes.
Copyright protected by Digiprove © 2010 P.M.News
Load more