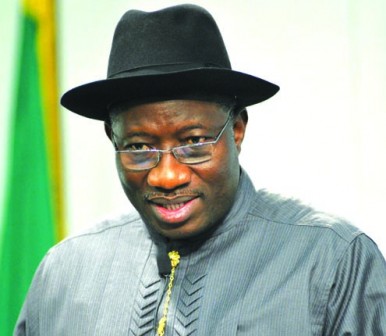 A socio-political pressure organisation, Coalition of Oodua Self Determination Group (COSEG) has told President Goodluck Jonathan and his Peoples Democratic  Party (PDP) to steer clear of Lagos State in 2011 and beyond.
The group, in a statement signed by its Secretary-General, Razaq Oloko-Oba, was reacting to a report credited to the President where he was quoted to have  ordered the Lagos chapter of the PDP to go for Lagos in 2011.
Oloko-Oba, who described the 'order' as "laughable and impracticable," said "the enlightened people of Lagos are enjoying maximum dividends of democracy  being provided by the Governor Babatunde Raji Fashola of the Action Congress of Nigeria (ACN)."
According to him, only a foolish person would abandon where his daily bread is being provided to start searching for uncertainty that the PDP represented.
"The humble, unassuming, cool headed and brilliant Fashola is silently going about making democracy and good governance very attractive without disturbing  the people with sirens like some of his power drunk counterparts elsewhere," Oloko-Oba stated.
He advised the President and his PDP to forget Lagos and other southwest states that are yearning to have a dose of what is happening in Lagos, predicting  that "even some states being controlled by the PDP will fall to the tsunami called ACN because Nigerians desire good governance."
Although the youthful activist described President Jonathan's thirst for Lagos as "day dreaming," the COSEG scribe urged the people of Lagos to be on guard  against any "political intruder that may want to put an end to their God ordained democratic joy."
Copyright protected by Digiprove © 2010 P.M.News
Load more