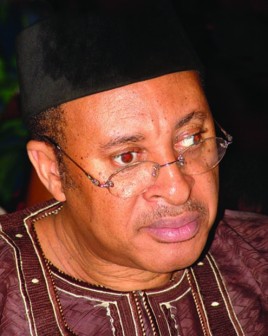 The Social Democratic Mega Party of Nigeria, SDMP, has urged Nigerians to vote out corrupt politicians in the forthcoming 2011 general elections.
Prof. Pat Utomi said this during the party's rally at Evans Square, Ebute Metta, Lagos, southwest Nigeria, that his party had gathered to say no to corrupt  leaders who parade themselves as politicians.
His words: "Our dear country which is one of the richest-poorest countries in the world is on the march again to elect leaders into various positions across  the country. The time for change is now and not later.
"Nigerians must  come out in 2011 to exercise their political rights. They cannot be held in captivity any longer. They should say no to manipulation of  election results."
He enjoined Nigerians to register and vote en masse during the forthcoming general election so that the people's mandate would prevail.
"We shall talk to our people wherever they live. Our country Nigeria and the leaders must be born again. This is why the SDMP is being launched in order to  serve as watch dogs to the ruling political parties at the national, state and local government levels.
"Nigeria and indeed Nigerians must rise and wake up from their slumber. The time for progress has come and we have deviced strategies to flush out looters of  our great nation," he said.
The National Publicity Secretary of the party, Dr. Sadiq Abubakar advised Nigerians to do the right thing by voting wisely during the elections, adding that  they should erase the mindset of voting for financial gain but for the betterment of themselves and the future of their children and generations yet unborn.
He said the bye-election in Ikorodu Federal Constituency 02 will serve as a test to the party to determine its popularity among the electorate.
Copyright protected by Digiprove © 2010 P.M.News
Load more