The Chairman, Independent National Electoral Commission, INEC, Prof. Attahiru Jega,  has said that he will resign if there is too much pressure on him on the 2011  general election.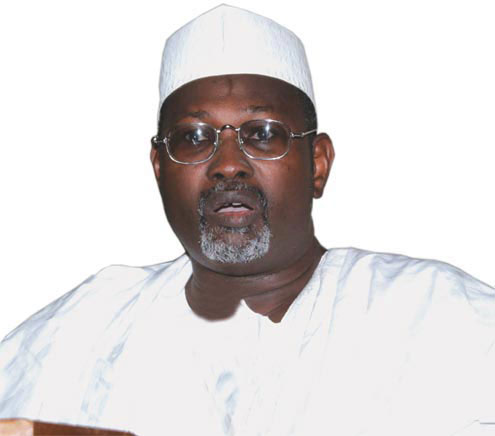 Speaking in an interview with the British Broadcasting Corporation, BBC, (Hausa  Service) monitored in Lagos, he said: "No one has so far has approached me with any  impossible demand yet.  I pray that such would never happen.
"Since the day I assumed office no one has asked me to do anything against my wish  and hope it will never  happen because if I am asked to do the wrong thing, God  knows I will never do it. I will never do anything that will make me go against the  Code of Conduct and that is why I accepted this job.
"So, I swore with the Holy Qur'an that I will do the job sincerely and truthfully  and there is nothing that will make me do otherwise. I assure the people that INEC  as an institution would never compromise. We will organise a credible election."
He insisted that no one would be allowed to manipulate the election, warning that  anyone who tries it would face the law.
On the controversy that trailed his trip to Bayelsa State in company of President  Goodluck Jonathan to flag off the on-going voter registration exercise, Jega said  nothing was wrong with traveling there with Jonathan.
"My obligation as INEC chairman is to suppervise the registration of voters. I was  there not because he is a presidential candidate but,because he is the President and  we must accord him that respect given to him by God," Jega said.
Furthermore, he said there was need for Mr. President to register in his ward in  Bayelsa because it was not possible for him to do it in Abuja.
Asked if the commission will extend similar courtesy to other presidential  candidates, he said: "But remember, you said the President went to Bayelsa and  flagged off the voter registration exercise. That is different from a candidate  inviting me to flag it off. No matter who the President is, we must give him that  respect."

—Olarinde Ayodele
Copyright protected by Digiprove © 2011 P.M.News

Load more