A young car thief  shocked the owner of the vehicle by saying he stole it in order  to pose with his girlfriend.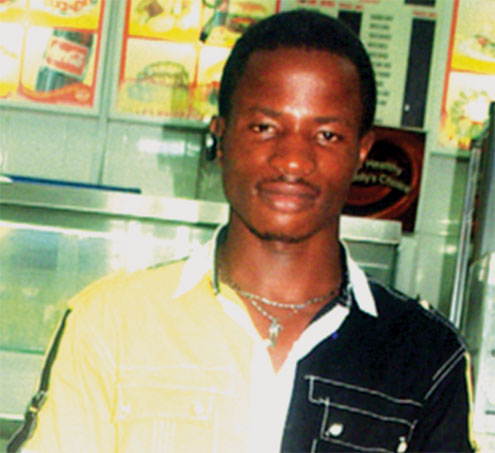 Tochukwu Ejezie, 23, stole the red Kia Picanto car from Our Lady of the Holy Rosary  Catholic Church, Oke-Ira, Ogba, Lagos, South-West Nigeria. He was caught as he was  trying to escape with it.
But for the quick intervention of a police officer at a check point a mob on Monday  nearly lynched the youth.
A parishioner of the church, Sister Nkiru, had hardly parked her red Kia Picanto car  marked FW 171 EKY when Ejezie trailed her to where she sat inside the church.
As he confessed after he was caught, Ejezie trailed the owner to her seat. As she  was praying, he took the key and drove out the car towards Ogba.
However, immediately he escaped, the owner, Sister Nkiru raised an alarm when she  could no longer see her  car key.
The church security guards mobilised members who were in the church to chase the car  thief with their motorcycles. Some commercial okada riders also joined the search  party.  They went  through all the roads leading to the church.
Luck ran out on Ejezie when the search party caught up with him where he was held up  by the traffic at Aguda-Ogba, opposite Excellence Hotel.
He was almost mobbed but a police officer at a nearby police checkpoint and the  church security guards protected him.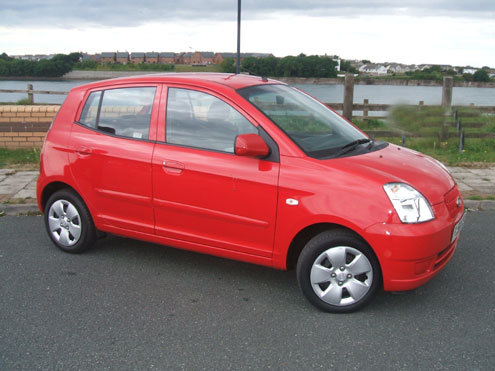 During interrogation, Ejezie confessed that he was watching the owner as she parked  the car, adding that he followed her and sat by her side during prayer.
"When she went for the communion, I picked the key and headed for where the car was  parked. I did not intend to steal the car but to go and pose with it with my friends  and girlfriend," Ejezie said when he was taken back to the church.
He was later handed over to the police at the Area 'G' Police Command Headquarters,  Ogba.
The suspect, however, gave the police an entirely different reason why he stole the  car.
He said in his statement to the police that he wanted to sell the car and use the  money to establish a business for himself.
Ejezie, who said he started attending Our Lady of Holy Rosary Catholic Church about  three weeks ago, denied stealing in the church before.
The Area 'G' Commander, Bolaji Odesanya ordered the release of the car to its owner.
Further investigation into the incident is ongoing. The suspect will be charged to  court at the end of police findings.
Meanwhile, the head of the church's security, Sir Okaka told our correspondent that  in December  valuables including money and foodstuff were stolen in the church by  unknown persons.
Copyright protected by Digiprove © 2011 P.M.News

Load more