The Peoples Democratic Party on Thursday asked a Federal High Court sitting in Abuja to dismiss the suit filed by Engr. Frank Okon Daniel, a gubernatorial aspirant in Akwa Ibom State, for lacking in merit and being an academic exercise lacking any live issues.
Engr. Daniel who lost out in the party's primary election held on Wednesday 9th January, 2011, had approached the court seeking for an order restraining the PDP from transmitting the name of the incumbent governor of the state, Godswill Akpabio, to the Independent National Election Commission, INEC, as the winner of the primary election, pending the determination of his suit challenging the legality of the primary election.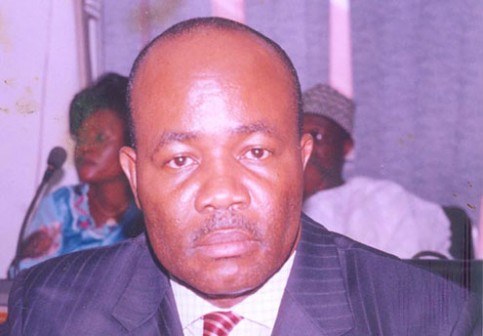 He had also prayed the court to nullify the primary election and a second one purportedly held on 15th January on the ground that the national leadership of the party under Dr Okwesilieze Nwodo, unilaterally selected Gov Akpabio as the sole candidate of the party for the forth coming gubernatorial election in the state.
During proceedings, Chief Olusola Oke, the National Legal Adviser of the PDP, while adopting his brief on the party's preliminary objection informed the court that the party had filled a further affidavits with 6 exhibits annexed to it to show that the party responded to a petition filed before it by the plaintiff over his unlawful exclusion from participating in the first primary conducted on the 9th of January by ordering a re run which held on the 15th of last month.
He told the court that the party sent out notice to contestants and delegates and even took adverts on national dailies to the effect that there shall be a re-run on 15th January, and that the re-run primary election took place in which Governor Godswill Akpabio scored 1,372 votes against Engr. Frank Okon Daniel's zero vote and Hon. Imo Udo's one vote.
The party urged the court to hold that the suit is an academic exercise since the party has obliged the Plaintiff's initial prayer for cancellation of the January 9th primary election and issued notice of the second primary that was won by Governor Akpabio.
Further progress on the case was stalled by counsel to the plaintiff; Mr. Andem Ndem who profusely opposed the court's recognition of the exhibits which he said was just filed minutes before the commencement of proceedings and was yet to be served on him. He insisted that he should be given time to respond to the exhibits as the written address he was to adopt in the course of proceedings did not cover any argument on the exhibits.
The court subsequently adjourned further hearing of the suit till 9th February to enable the plaintiff respond to PDP's further affidavit and the annexed exhibits.
By Nnamdi Felix / Abuja
Copyright protected by Digiprove © 2011 P.M.News