An Abuja High Court was on Thursday told how former Governor Jolly Nyame of Taraba state diverted the sum of 24 million Naira meant for the purchase of grains for the citizens of the state for his personal use.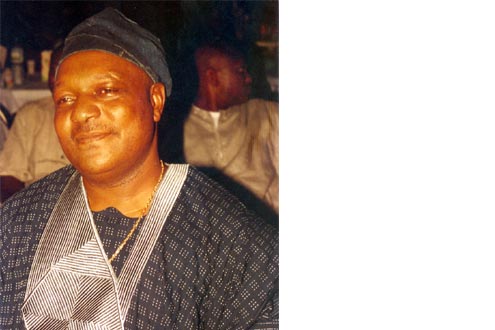 Nyame is facing a 41 count charge instituted against him by the Economic and Financial Crimes Commission, EFCC, before Justice Adebunkola Banjoko over money laundering and diversion of public funds totaling over N1.3 billion.
One of the prosecution witnesses, Mr. Japheth Wubon, who is the Permanent Secretary, Taraba State Liaison office Abuja had at the resumption of the case narrated how he raised a memo on the orders of the former governor, for the release of 24 million Naira to buy grains for Taraba state farmers, but was never used for that purpose.
During proceedings, Nyame's lawyer; Mr. Olalekan Ojo tried in vain to discredit the claims of Mr. Wubon but the witness maintained his earlier statements indicting the former governor.
Wubon, in his testimony told the court that after raising the memo for the release of the 24 million Naira to buy grains, the ex-governor informed him that the funds would be used to purchase security gadgets as against the initial purpose for which the fund was released.
The Permanent Secretary, in response to question from the anti graft agency's counsel, Mr. Rotimi Jacobs, said that the ex-governor ordered him to send the money in cash to him in Taraba through Mr. Adamu Aboki who is the accountant in the Abuja liaison, an order he said he complied with.
He said that to the best of his knowledge, the grains were never purchased, neither were the security gadgets acquired.
Certified true copies of the memos written by Wubon for the release of the money as well as cheques raised for same purpose were admitted by the trial judge as exhibits before the case was adjourned to Friday 4th January for continuation of trial.
By Nnamdi Felix / Abuja
Copyright protected by Digiprove © 2011 P.M.News