The former President of Association of Theatre Arts Practitioners of Nigeria (ANTP), Prince Babajide  Kosoko, has says he is not poised to impose any candidate on the association.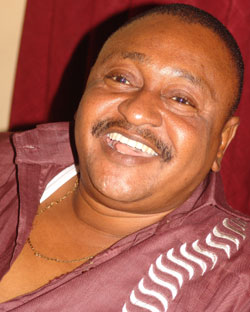 Speaking with a group of artistes including Rammey Shita-Bey, Segun Remi a.k.a. Karan and Babatunde  Omidina a.k.a. Baba Suwe, among others during an informal meeting at the Lagos Television premises  recently, Kosoko said: "I am not part of ANTP crisis. In fact, I don't intend to either run for second  term or impose Dele Odule as claimed by some of mischief makers. I believe that the evil a man does  lives after him. So if I have done any evil, let it live after me and any of the elders that do evil,  let evil befall him or her."
He said his plan before living office was beyond ANTP as he is not ready to either go back or do  anything that will destroy the association.
"I enjoyed ANTP during my tenure because I worked hard to achieve what is known as ANTP today. So, I  have no regrets leaving," he said.
He said that both Dele Odule and Victor Asaolu are his godsons, so there is no way he would have  supported one against the other. He advised them to resolve their differences without any elder's  involvement because, according to him, the elders are part of the problems.
Copyright protected by Digiprove © 2011 P.M.News