Facts have emerged on how the report published in P.M.NEWS of Wednesday 2 February, 2011 led to the location of the missing Dubai-based Nigerian family who were on their way from Lagos to Asaba on Wednesday last week.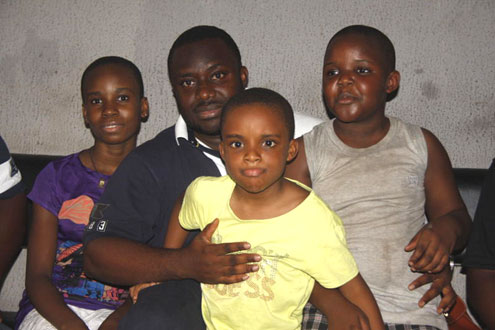 Yesterday, an anonymous caller told P.M.NEWS that he had read the report about the missing family in P.M.NEWS and that he wanted information about how he could reach the relatives of the victims because he could be of help to them.
Although it was not clear if the male caller kept his promise of assisting the relatives of the victims to locate them, Mr. Ugochukwu Onyeocha, the man whose family was missing, told P.M.NEWS yesterday afternoon that he got a call from a lady in Benin that he should come down there to see his family who were in a hospital.
Onyeocha told P.M.NEWS that the caller, who was his wife's course mate at the Delta State University, DELSU, and also  a staff of Federal Road Safety Commission in Edo State, told him that his wife was lying unconscious in a hospital while the kids were okay after their car had an accident. He said the lady had read about the missing family in P.M.NEWS and decided to call him in Lagos yesterday. Onyeocha  immediately boarded a flight  to Benin and from there he travelled to Okada village,   the hospital where his kids were admitted.
After reuniting with his children, he broke down and wept uncontrollably when he was told that his wife Edna, Chinyere and the driver of the car had died and their corpses deposited in a mortuary.
They had drowned when their car plunged into a river around Otu-Costain, a village in Ondo State.