One thousand and seventy four pioneer Assistant Superintendents of Police, ASP, at the weekend graduated from the Police College, Ikeja, Lagos in the cadet ASP scheme for specialists employed into the Nigeria Police.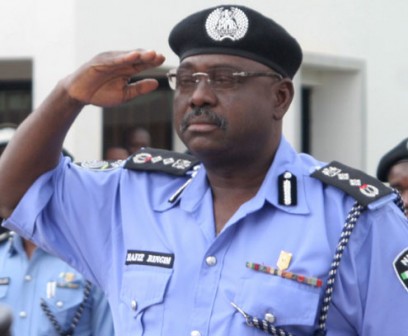 The specialist scheme is one of the reform programmes in the police. It is an attempt to professionalise certain aspects of police operations for efficiency and productivity.
According to the Inspector-General of Police, Hafiz A. Ringim, who was at the event, "the initiative is borne out of the need to inject a new breed of professionals with specialised skills to man relevant departments of the Nigeria Police, hitherto overseen by general duty officers.
"I am therefore happy that the nine month training session organised for this set has ended. Officers will uphold the highest level of discipline, loyalty and conduct themselves in the most professional manner."
The IG charged the new police officers to be good ambassadors of the Nigeria Police by shunning all forms of corruption and do their best to promote the ideals of patriotism, selflessness and service to humanity.
"It is only such virtues that will guarantee your smooth progress in the service of the Nigeria Police and help in the achievement of the overall mandate and objectives of protection of lives and properties within Nigeria.
"Let me now express my gratitude to the directing and other staff of the Police College, Ikeja, for turning these young civilians into full fledged, well trained police officers. I am confident of the quality of training which this college has continued to offer to police trainees of different cadres," he added.
—Bayo Adetu & Dedeigbo Ayodeji
Copyright protected by Digiprove © 2011 P.M.News