In a desperate bid to regain his lost senatorial ticket, Ogun State Governor, Gbenga Daniel was  reported to have flown to Abuja this morning to see if his loss could be overturned by the court.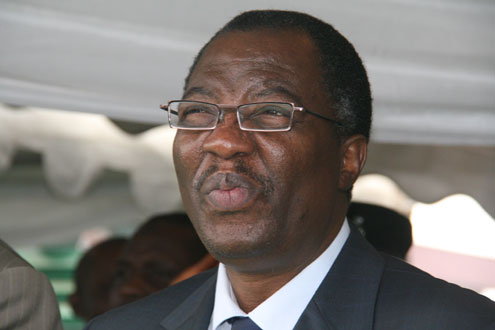 Speaking with P.M.NEWS this morning, a source close to him said: "Oga is now running from pillar to  post to regain his lost ticket. The whole scenario changed only yesterday morning because we had  already got an information that Governor Daniel and Speaker Dimeji Bankole will be considered. But  what we gathered was that the statement the governor made on Monday cost him the ticket."
One of the favoured candidate, Chief Babatunde Fadun, an Ipokia, Yewa-born politician, however,  described Daniel's efforts as merely shadow chasing.
Fadun, who is the standard bearer of the People's Democratic Party, PDP Senatorial candidate for Ogun  West district, said nothing will come out of his late minute rally.
A source within the Ogun State PDP informed P.M.NEWS that the PDP national headquarters was pleading  with the Obasanjo group to accept Dimeji Bankole but Daniel should not be considered because of his  Sunday outburst.
Daniel was reported to have referred to Obasanjo as an old ass and spent force.
He allegedly boasted he had the money and the wherewithal to reverse Obasanjo's list which the  national secretariat of the PDP and INEC have adopted.
One of the Ogun State G15 lawmakers, Hon. Adegboyega Adekunle Shefiu, who also secured the PDP's  ticket to vie for a House of Representatives seat, said Daniel's last minute rally will not be  fruitful.
—Biodun Onafuye/  Ijebu Ode