Ondo State Government in fulfilment of its commitment to improving workers welfare on Monday approved salary increase for civil servants.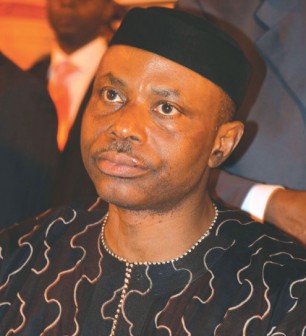 The adjustment, according to the State Head of Service, Â Ajose Kudehinbu, will bring the salary structure in Ondo state in line with the pay structures in the South West of the country pending the passage of the Minimum Wage Bill by the National Assembly.
He explained that the approval is in line with the recommendations of the Salary Adjustment Committee set up by the Ondo State government in late 2010 to look into the agitation of the state government workers for parity in their salaries and those of their counterparts in the South West.
The approval came on the heels of a meeting which took place in the state capital between the leadership of the Labour Unions in the state and the state government during which parties at the parley agreed that the adjustment should take effect from January 2011.
The Head of Service who said the salary adjustment will cost the state government additional N65 million every month, added that his office will
shortly issue an enabling circular on the salary adjustment.
Kudehinbu also hinted that the state government will soon set up a committee comprising state government and labour representatives to discuss the new minimum wage saying that the implementation of the committee's recommendations may wait until there is a new national minimum wage.
On its part, the state government workers under the aegis of the State Joint Negotiating Council (JNC) hailed the Dr Olusegun Mimiko administration for swiftly acceding to the demand of the workers which it described as a further proof of his government's workers-friendly posture.
While addressing a workers forum in Akure a few hours after the approval of the salary adjustment, the JNC Chairman, Comrade Solomon Adelegan saluted the state government for making the welfare of workers a top priority.
He implored the workers to re-double their commitment to work, honesty, punctuality and hard work in order to justify the approved salary adjustment.
Copyright protected by Digiprove © 2011 P.M.News