INEC chairman Attahiru Jega on Wednesday in Abuja tasked civil society organisations to be more  vigilant in the monitoring of political activities in the build up to the April elections.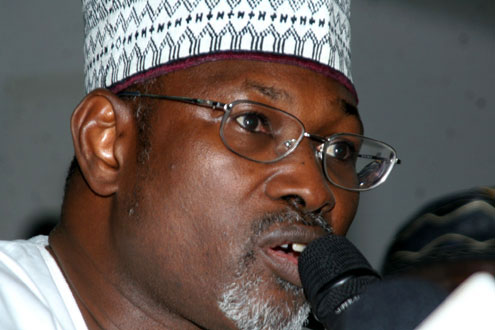 Jega, who was represented by Prof. Lai Olurode, the chairman Board of Trustees of the Electoral  Institute, an affiliate of INEC, gave the challenge at a capacity-building workshop for the CSOs.
He said: "in almost all democracies, civil society serves as the conscience of the society through the  various instrument of advocacy, the pride of social change, public accountability and good governance.
"In fact it is impossible to anticipate accountability, transparency and good governance in any  electoral process without the active collaboration of civil societies." he said.
Jega reminded the civil society organisations of the need to play active roles in voter education.
"Public campaign by political parties is in progress and so is voter education and enlightenment in  which you are playing active roles.
"This training is to help you to understand your roles better and to enhance your capacity to function  effectively," he said.