Fast-rising Yoruba actress, Toyin Aimaku, has eventually confessed that she is pregnant, but there is  some controversy surrounding the issue.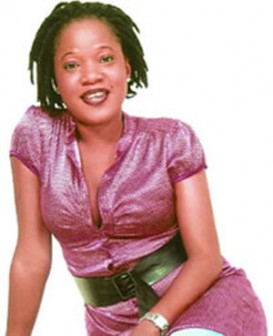 For some time, the Edo State-born actress has been introducing  Mr. Yomi Solanke to friends and  colleagues as her husband. On her facebook profile, the actress uploaded series of pictures that she  and Yomi took during an event she claimed was their traditional wedding.
She even changed her status on facebook from single to married, and everybody was happy for her until  recently when things took a new twist.
Early last year, the actress suddenly changed her marital status back to single. This came as a  surprise to most of her facebook friends who naturally asked to know what went wrong, but the actress  claimed it was an oversight, and immediately changed it back to 'married.'
She told those who cared to listen then that her union with Yomi was still intact and nothing can  separate them.
As it is now, the actress is heavily pregnant, and NollywoodReel can authoritatively report that Yomi  is not responsible for the pregnancy. As a matter of fact, Toyin and Yomi have gone their separate  ways since December 2009 over allegations of infidelity.
And now that Toyin is heavily pregnant, she has opened up that the man who put her in the family way  is one Kunle Soyombo. She swiftly added that she didn't get pregnant out of wedlock.
—Bayo Adetu
Copyright protected by Digiprove © 2011 P.M.News