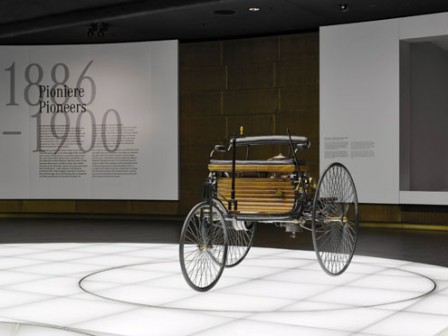 Weststar Associates Limited last week, joined other international guests from the automotive industry  and the fields of politics, business, sports, society and the media, as well as members of Daimler's  Board of Management, Supervisory Board and Executive Managers from all over the world as Daimler AG  celebrated exactly 125 years after Carl Benz registered his "vehicle with gas-engine drive" under  patent number 37435 with the Berlin Patent Office in 1886.
Approximately 1,400 invited guests were hosted by the inventor of the automobile at the Mercedes-Benz  World in Stuttgart. The evening was moderated by Desirée Nosbusch with guests of honor including the  German Federal Chancellor, Dr. Angela Merkel, and the Prime Minister of the Federal State of  Baden-Württemberg, Stefan Mappus.
In attendance amongst many others were, renowned Mercedes-Benz formular one record title winner,  Michael Schumacher, Nico Rosberg and Franz Beckenbauer – German football coach, manager, and former  player.
"In January, we celebrated a significant milestone by marking 125 years since the original patent  application was filed by Mercedes-Benz founding father. This ultimately layed the foundation for all  present-day Mercedes-Benz Vehicles," said Mirko Plath, Managing Director, Weststar Associates Limited.
"As the inventor of the automobile, Mercedes-Benz innovations have continued to set the benchmark in  the automotive sector. "This year, we will be laying significant milestones especially with the  relocation of our offices and the grand opening of a state of the art Mercedes-Benz centre by one of  our accredited dealers in Lagos.
Our historic commitment to always offer customers the absolute best, combined with our collective  ambition to lead the industry, are proud components of our heritage that will continue to remain key  factors for future growth as we invest in research and development to constantly 'reinvent' the  automobile."