Popular comedian, actor and singer, Julius 'De Genius' Agwu, has said that if not for procrastination,  he would have been more successful.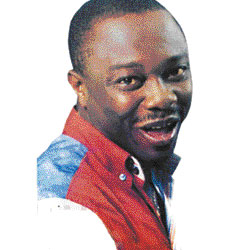 The Okombo crooner disclosed that top on the list of his new year resolutions is to stop  procrastinating because the act is responsible for certain setbacks in his career.
The versatile entertainer reiterated that he would have started his television programme for the past  five years but the act of procrastination has been a major hindrance.
According to him, "I would have started my TV show for about five years now. I have written my sit-com  already, the scripts and every other thing are ready, but because I kept procrastinating, it has not  become a reality. So I hope that this year, it will stop."
In his bid to sensitise Nigerians on the importance of participating positively in the forthcoming  elections, Julius said he has produced a 10-minute film titled My Vote Counts, co-produced with Philip  Bangwel.
Meanwhile, he will be at Transcorp Hilton Hotel, Abuja, this Sunday for a St. Valentine's Day show  tagged Festival of Love. Other artistes that will join him on the performance train include MI, Darey  Art-Alade, Iyanya, Waje, CD John, AY and Osama.
According to Julius, "it is about telling the people to stop the bombings, lootings, attacks and  killings. Besides, Val is not all about locking the doors to celebrate love, there are people out  there that need to be shown love."
—Bayo Adetu