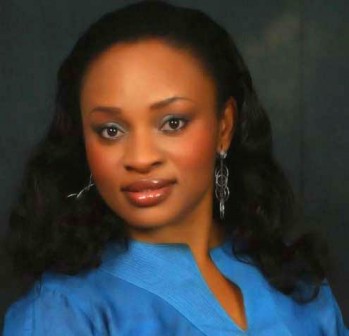 Once again, it's St. Valentine's Day, a time when we desire to give love and get love in return. St.  Valentine's Day is a day when love should be strengthened. It should be a day to remember the unloved,  the sick and the poor ones among us. It is a day attached to a saint who lived and walked in love.
All over Facebook and Twitter, you see men looking for girls to be their Val. Trust Nigerian girls;  they are on rampage again and must make every good use of this season. This is time for them to raise  money for lace wigs and Brazilian hair. They have been dreaming of buying the latest Blackberry even  when there is no job to show for it. If you are not careful, they will make you the "mugu" for the  season.
If I may ask; how many people truly understand the true meaning of this season? St.Valentine's Day, in  the Nigerian context is a time to be unfaithful and live recklessly. It is a time to tell different  kinds of lies to our partners, friends, employers, and relations. But like I always ask people, is it  really worth it, trading your future, conscience, and relationship for pleasure that last only a few  hours?
I am sure as I write, that so many men are warming up for the lies they will come up with by the  beginning of the St.Valentine's Day week. I am sorry to say this, but so many employers are simply  partners in crime and agents of destruction. Some of them deliberately send their staff out of their  stations during this period. I am sorry to say this, but a good number of Nigerian employers sleep  with their employees' wives and partners. This makes them send them out on official duties just to  have a swell time with their spouse.
You may be one of those who take little girls out on St.Valentine's Day with your wife at home going  through emotional pain. This is a year to turn a new leaf. Inasmuch as I believe the expression of  love shouldn't be kept just for St.Valentine's Day, I want to let you know that women hold that day  very dear. Don't just buy her a lovely dress, cake, teddy bear and cards. Please take her out to a new  place if you can afford it.
There are boat cruises, music concert and jazz nights coming up during the Valentine week. Please  spend quality time with your woman. You can even decide to move a little bit away from what Nigerians  are used to. Go to a good spa and get a good pampering package for two. Don't forget it is on a  Monday, your job must be taken into consideration. Even if you are taking her out for the night,  remember you have to be in the office early the next morning. Every reasonable woman will understand  it is your job that provides for her.
In making all these suggestions, I must not forget the fact that times are hard. For many couples, the  world's economy makes it difficult to splurge on St. Valentine's Day. I want to give you some  suggestions on what to do to make it a memorable one for her even when you have no finance to do that.  There are simple "I love you "gifts that she will ever live to remember.
SERVE BREAKFAST IN BED:
This is one of the most romantic things a man can do to a lady. Nigerian men are not known to be too  romantic. A typical Nigerian man believes a woman should not be served. He believes a woman should get  off the bed once its 5 a.m. and head to the kitchen to prepare breakfast before setting out to work.  You can use this Valentine season to start an entirely new relationship with your woman. Be the one to  wake her up and as she opens her eyes, give her a cup of coffee or tea. Waoh! She will be thrilled and  feel like a queen. And you know what? If you get her to the point where she feels adored, you will  become the king of her heart.
WRITE A POEM:
You don't have to be T.S.Elliot, Robert Browning, or John Donne to make this romantic gift. Write  something from your heart. Who knows, your partner may decide to frame it. The best gifts I have  received in my life are cards my children made at home and gave to me during Christmas. They are  filled with so many words from their innocent hearts. I have kept those cards for years now with so  much care. I believe any woman who is not so much after material things will cherish you more for  this.
GET FLOWERS FROM A NEARBY GARDEN:
Wake up early that Monday morning or possibly the night before, get into a nearby garden and get some  flowers for the woman you love. Keep them on the breakfast table with a little note that says: "I  don't have money to buy you a flower but I got these for you. You deserve the best. From the deepest  part of my heart I say, I LOVE YOU". If you can afford the already made flowers available in shops,  please go ahead and get it for her because she deserves it.
CREATE YOUR OWN VALENTINE CARD. LIST TEN REASONS WHY YOU LOVE HER:
Every woman is unique in her own way. Yes, she may not be all you want in a woman, but I believe there  is something that got you attracted to her. Extol the virtues you see in her. Even when you think she  doesn't deserve the compliments, please go ahead and give them. This will go a long way in changing  her.
Nothing destroys a woman's spirit like having her man criticize every of her action. This will, in no  time tamper with her self-esteem if she is not careful. She will begin to see herself as the worst and  dullest woman on earth. I bet you, if that woman happens to be the mother of your children, they will  grow up not having self worth.
MAKE HER FAVOURITE MEAL:
This will get her going out of her way to please you. Just tell her to stay away from the kitchen for  that day, take her place and have her relax while you prepare her favourite meal. Remember, you don't  have to go out of your way to make that meal and it may not even be good enough to eat, but it will  bring more love and oneness into the home.
WASH AND CLEAN OUT HER CAR:
It would be more romantic placing a little, home-made valentine card on her front seat. I really feel  sad when I see women who have men in their lives washing their vehicles themselves. Sir that is purely  the duty of a man. If you are one of those men who treat their wives as slaves, please use this St.  Valentine's Day to correct the wrongs in your home.
ORGANIZE HER UNDERWEAR DRAWER:
Oh my God! Guys, please awake from your slumber. A woman cannot but fall in love with you over again  if she wakes up in the morning to find her under wears properly arranged with new ones added. You can  even go out of your way to buy her new sets of underwear. It is rather unfortunate that a good number  of men don't even know what kind of underwear their women like and their sizes. Let me help you out  here; just pick any of her recent bras and pants (if at all you know), and check her size without her  knowing. Wait until she goes to bed at night before you remove her old underwear, replacing them with  new ones.
TAKE HER TO THE BEACH AT NIGHT:
If you have the time for this, it has always been very romantic going to the beach with your woman  alone in the evening when everywhere is quiet. I see families spend St. Valentine Day with other  families; that is good, but time alone with your woman is ever appreciated. Get her to open up her  heart to you and let you know what she loves about you and those she would want to see you change.
If you have children, please let them know how much you love them. It is a common practice in Nigeria  for men to leave their children just for the mother. This is why they get closer to her and take  better care of her at old age. This is the time for you to make that difference in your relationship  with the kids. Do something to show how much you love them. Remember, no matter what you do for your  children, they will not appreciate you if they feel you don't love their mother enough.
As you set out to spoil your girl, please don't forget the less privileged among us. St. Valentine was  known for loving the unlovable. Please extend the hand of friendship to those who have nobody to show  them love. You will be surprised how much a simple "I love you" will help to heal their hearts.
St.Valentine's Day can only be meaningful with Christ at the centre because it is about a Saint. HAPPY  VAL'S DAY!