A Nigerian church pastor is facing jail after trafficking children into Britain and keeping them as servants in her home in a case described as "modern day slavery", reports the London Evening Standard.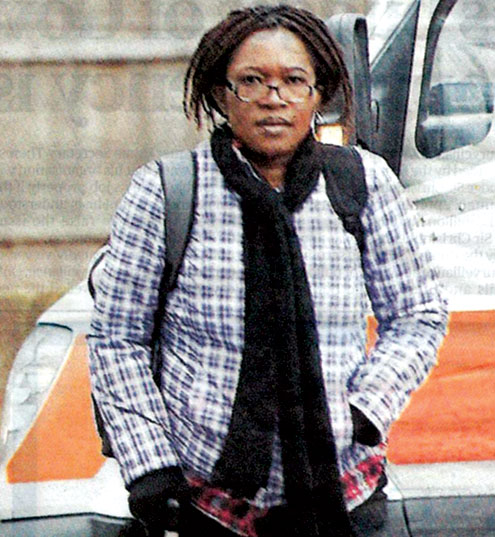 Lucy Adeniji, 44, smuggled two children and a 21-year-old woman into Britain from Nigeria on false passports claiming they were her own.
With disturbing echoes of the Victoria Climbié tragedy, the Nigerian, an illegal immigrant and mother of five, promised the children's parents she would give them a better life in the UK, but instead delivered vicious beatings if they failed to please her.
The alarm was raised when the older "servant" ran from Adeniji's Barking home in just a towel after being beaten and forced to strip and kneel down.
Adeniji, who has written a series of books on child care, was convicted of assault, child cruelty and facilitating illegal entry into the UK of a child.
She also admitted six counts of obtaining false passports for herself and her own children and two counts of facilitating illegal entry.
Detectives from the Met's Operation Paladin squad which tackles child trafficking say the case highlights growing concern over children brought to Britain for domestic servitude or benefit fraud.
Adeniji faces a separate inquiry into thousands of pounds she claimed in benefits for her own children.
Two of her "servants" gave evidence against her at Isleworth crown court.
A jury heard how Adeniji took Olubukols 'Buki' Adeniji into her five bedroom home in Ray Gardens, Barking, after she was brought into the country aged 11 from Nigeria on a false passport.
Buki, who arrived in 1997, was supposed to be continuing her education in Britain but was never sent to school and was forced to wait on Adeniji's own children. Her day started at 5 a.m. and she was not allowed to bed until 1a.m.
She was regularly beaten, prosecutor Tim Starkey said, and on one occasion pepper was put in her eyes and genitals as punishment and she was struck with a meat cleaver.
Adeniji also brought Solomon Ordu, who arrived when he was 15 in 2000, and Dorcus Amoo, who was 21, when she arrived, into the UK on false passports. Both were kept as house workers and routinely beaten, the court heard.
Mr Starkey said: "All three stayed at her house, effectively as domestic servants and worked unpaid carrying out chores looking after her own five children. They were physically mistreated."
Detective Inspector Gordon Valentine, of Paladin, said : "At just 11-years old, a time when any child should rightfully be at school, this poor young girl was forced to feed her keepers' children, wash their clothes and do the household cleaning, with little or no access to the outside world.
"Not only this, but she was in a strange country and beaten. This is an illustration that even in our society that slavery still exists and is happening within in our communities. We are asking people to be aware of this and bring these matters to the attention of the authorities."
Adeniji faces sentencing next month after being convicted on Friday.
Victoria Climbié was eight when she died at the hands of her guardian, great-aunt Marie Therese Kouao, who was found guilty of murder along with her boyfriend Carl Manning in 2003.
The girl's parents sent her to London from Ivory Coast for a better life but she was beaten and tortured and died in hospital suffering from hypothermia and malnutrition.
Copyright protected by Digiprove © 2011 P.M.News