A new epic film from the stable of Chief Ademola Fabunmi will hit the shelves soon.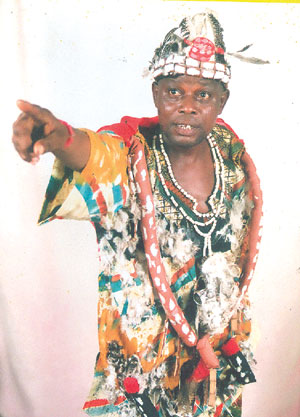 The flick, Aba Faramola, directed by Fatai Adetayo parades Yoruba movie stars like Fatai Olapade (Lalude), Ogun Majek, Olofa Ina, Fausat Balogun and Alaran among others.
The story is about Oba Kere Aje, who sends his servant, Faramola on exile because he gave birth to a male child. Meanwhile, there had been revelations that the male child is destined to marry the monarch's daughter.
The monarch tries his best to prevent the revelation from coming to pass, but mysteriously, his daughter meets the man of her dreams and they marry. Their  union is the climax of the film.
—Bayo Adetu
Copyright protected by Digiprove © 2011 P.M.News