Octogenarian Chief Adebayo Faleti was born on December 26, 1930 at Agbooye, Oyo and lived in Obananko, Kuranga near Oyo, among others places between 1930 and 1939.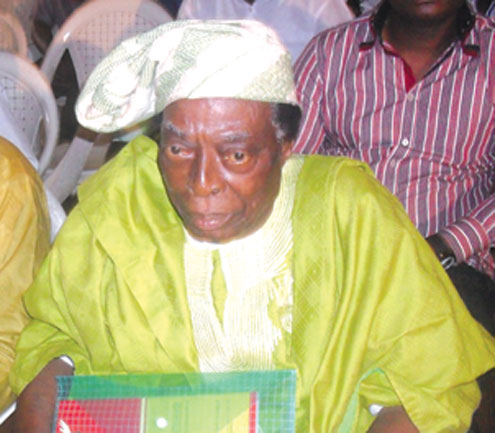 An accomplished and renowned poet, playwright, producer, broadcaster and actor, Faleti started writing poems in earnest and they include Ijamba Odo Oba, Alagbara Ile ati Alagbara Oko and  Adebimpe Ojedokun.
He then moved to Western Nigeria Broadcasting Corporation  (WNBS-WNTV) at its inception in 1959 and was there until the corporation was split after the creation of Ogun, Ondo and Oyo states out of the old Western State, in 1976.
He retired as the General Manager of  Broadcasting Corporation of Oyo State (BCOS) a.k.a. Radio OYO, Ibadan. Faleti, who was encouraged by the then producer of Mo Kagoo (I offer greetings), the late Oladejo Okediji, was a pioneer teacher at Ife Odan near Ejigbo, a produce inspector and also practised as a sign writer when his father, Akanbi Faleti, returned him to Oyo in1949.
He founded the first operatic (acting) group in Oyo, having written and published poems and he won the Festival of Arts award with Eda Ko L'aropin in 1955.
In recent times, the "poet among poets" has featured in many epic Yoruba movies, including Saworo Ide and Agogo Eewo, others.
—Kayode Aponmade
Copyright protected by Digiprove © 2011 P.M.News