Nigeria's oil rich  Rivers State Government, claims that it has resolved all outstanding issues  with the state branches of the Nigerian Labour Congress and the Trade Union Congress and its workforce which signals better package for workers in the state.
In a statement endorsed by the Acting Chief Press Secretary to the Governor,Mr. Blessing Wikina,  the  agreement reached  would positively benefit workers in all sectors, including Teachers, Doctors, Medical Workers and Civil Servants as well.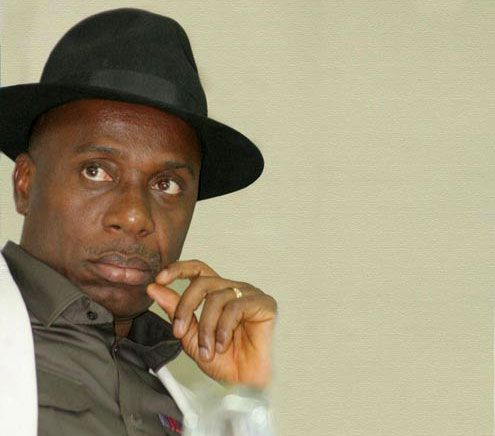 State Chairman of the Nigeria Labour Congress,  Chris Oruge said  that"NLC and TUC in this joint statement on behalf of all industrial unions hereby confirm that all outstanding issues between Rivers State Government and the Labour Unions in Rivers State have been resolved".
Comrade Oruge also said, "we confirm that we have today signed an agreement on terms acceptable to all parties", and congratulated the State Governor, Rt. Hon. Chibuike Amaechi for the "wonderful work he is doing in Rivers State".
Also speaking at the briefing, the State Commissioner for Finance, Mr George Feyii assured newsmen that indeed good times are here again for workers in the employment of the state government.
"What has been resolved now has to do with outstanding issues, various claims that the unions have been making over the years.  They are all put together, and those are the issues", he said.
The Commissioner revealed that a joint committee between labour and the state government has been set up to work out specific details, assuring that "the implementation will start immediately". While stating that the details will be worked out this week, Mr Feyii said it cannot work on the new minimum wage for now, since it is yet to be passed into law, but will do so "as soon as the details are available to the state government.
He noted that all affiliate unions of the NLC and TUC, which includes; Teachers, Nurses etc were involved in the discussions. The Commissioner therefore called on the workforce to reciprocate the responsiveness of government towards the workers by putting in their best in the respective places of work. It will be recalled that the State Government and the organized Labour had opened discussions weeks ago on some outstanding welfare benefits for workers.It was clear if the agreement reached included the demand of the lecturers of the two state owned Universities, Rivers State University of Science and Technology, RSUST, and  University of Education, Port Harcourt,that led to the closure of the two institutions for four months.Doctors in the state owned hospital Braithwaite Memorial Specialist Hospital, BMSH have been in and out of strike. It would be recalled that at time victims of stampede at Presidential rally in Port Harcourt were on admission in BMSH Doctors were on strike forcing their early discharge from their hospital bed.
By  Okafor Ofiebor/Port Harcourt
Copyright protected by Digiprove © 2011 P.M.News