Libyan leader, Colonel Moamar Gadaffi has denied claims that he had fled the country to Venezuela in the wake of the pro-democracy protests rocking the Afro Maghreb nation.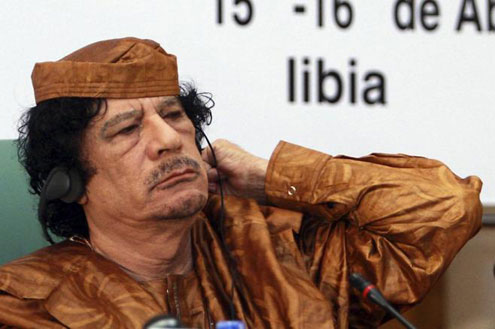 Gadaffi, who made the statement on television early this morning was pictured getting into a car, struggling with an umbrella and making a short statement to a man with a microphone.
He spoke for about 10 seconds on the television and promised to speak more to the people on the streets to show that he is in Tripoli, the Libyan capital.
He said, "Don't believe the dogs, don't believe the TV channels."
However, Foreign Secretary, William Hague, yesterday said he had seen reports that Gadaffi was on his way to Venezuela to seek exile with his friend and long time ally, leftist President Hugo Chavez.