Some years ago, Uche Ossai, now Uche Oyemike, was a notorious cultist and one of the leaders of Black Axe Confraternity at the University of Benin. Then, the fear of Uche was obviously the beginning of wisdom in all the campuses. But today, he has dropped his gun and machete for the Holy Bible —he is now a born-again Christian, preaching against cultism and other vices in all higher institutions. He is currently the President of The Called-Out Ones, a ministry he uses to tackle cultism among youths. In this interview with Campus Square, he talks about his life as a cultist and other issues.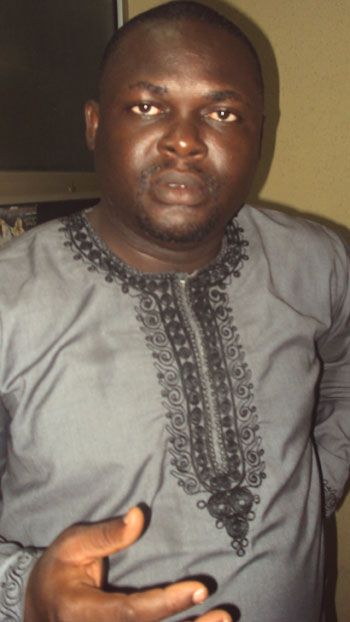 What inspired you to form The Called-Out Ones?
The ministry was established to reach out to people on campus, because when you get initiated into cultism, there is a strong hold. There is this fear that once you join the group, you cannot leave. Like in Black Axe, they call it de-axing. Any attempt by you to leave means they will attack you and it might lead to death or any other thing. The only way to escape is to genuinely give your life to Christ.
There are many people out there who want to leave. They got involved for one reason or the other but they can't leave because of the fear that when the cultists come for them, how will they escape? Once you make up your mind to really renounce cultism and you give your life to Christ and get yourself attached to any of the campus fellowships, God will fight for you. That does not mean they will not be against you, but if God be before you, nobody can be against you.
Why did you change your name from Ossai to Oyemike?
I changed it for spiritual reasons. The meaning of Uche Ossai is not too encouraging and it has its own spiritual implications. Ossai has to do with a deity from Delta State, while Oyemike means God that gives me strength.
When and why did you join the Black Axe Confraternity?
I did not join Black Axe Confraternity in Benin. It started at the Delta State University. After I finished secondary school, I got admission into DELSU for a pre-degree programme in Geology.  I was able to secure a room from my cousin who graduated from the school, but I never knew that virtually everybody in the compound were cultists. It was actually a kind of set up because during that time, there was a problem between Black Axe and Buccaneer over a girl. And it was in the process of trying to help the girl from being attacked that I also became a victim. They threatened to eliminate me before someone persuaded me to join one of the groups in order to be free. I actually ran away from school for some months before I eventually succumbed to the pressure. The name I was given by the head of the cult group was Aye Nigeria. Every one in our group has a 'strong name'. The name of our head was Stress. I became born again during my third year in UNIBEN. They might  have canvassed and threaten that if you leave, they will kill you, but the moment you give your life to Christ, there is no way they can touch you and God will give you a new life.
How did you receive the call from God?
Immediately I gave my life to Christ, it happened at NNPC Junior Staff Club, Warri chapter of Christ Embassy during a programme. I'm from a Catholic background and we are resentful about the Pentecostal churches but somehow something moved me and I went for the programme, and the moment I entered the  auditorium, I found my self shedding tears, regretting every decision I had made.
Immediately I gave my life to Christ, my spiritual ear opened and for the first time I could hear God speak. God spoke to me that 'I brought you out because I want to use you to speak to them' and I told  God that I backslid because the fear of  doing the  work came upon me, I told  God I can't do the work.
Until I got home one day, my younger sister and her friends were holding a fellowship, they didn't know when I entered the house but immediately I entered the house, one of them received a word of knowledge and  began to speak that "there is somebody here God  gave an assignment and he is resisting it, God says if you don't do it, he will destroy you."
I trembled immediately I heard it and went on my knees and asked for God's forgiveness, carried my Bible back to school because I haven't been going to school. After I left university about 12 years ago, I went into the ministry at the Living Water International Christian Centre with headquarters in Port Harcourt. I later started the Lagos branch and was privileged to start the Enugu branch, until last year January 2010 when God said to me that "your pastoral work is up, its time to go back to the campus.'
The mandate God gave to me is to fight against youth violence and restiveness in the nation but the first phase is to start from the campus. So, we are starting from the campus because most things that happen in this nation start from the campus. Majority of the militants are ex-cult members and more than 70 per cent of the people involved in 419 and scam are from secret cults. Everything happening in the nation is through the youth. God has a plan to change the lives of people in this nation.
Every campus we go to, we create a unit that we call The City of Refuge. It is an avenue for those coming out of cultism, prostitution e.t.c. to hold regular meetings. This is to strengthen them because if you are leaving the negative, you must be attached to the positive.
There is a pastor at Winners Chapel that God also asked to resign and reach out to the youth because there is decadence among the youths and the situation must be salvaged before it gets out of hand. So we are focusing on an NGO which will take care of how to proffer solutions to the Niger Delta problem and other bad acts. We are not doing this for anybody; we are doing it because we have a mandate to do it.
God is sending us because we have been in the position before and they will listen to us.
Copyright protected by Digiprove © 2011 P.M.News