The Ekiti State Governor, Dr. Kayode Fayemi, has said that his administration is committed to bringing development to the grassroots by creating new local council development areas.
Fayemi made this known on Wednesday in Efon, Efon council area of Ekiti State during his tour of Efon, Ekiti West and Ijero Local Government Areas.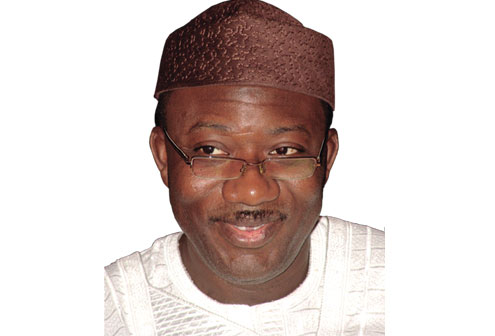 The governor said that the government would follow due process in getting the new local council development areas to be duly recognised by the 1999 Constitution.
According to him, the power to create more local government councils does not reside in the state government alone as the National Assembly must legitimise such councils when they are created.
He assured the agitators for new local council development areas that his administration would ensure that the people at the grassroots enjoy dividends of democracy when they are created.
Fayemi urged the electorate to elect credible and patriotic National Assembly members in the forthcoming general elections who would assist in realising their dreams.
He advised the people to eschew violence before, during and after the forthcoming general elections.
Fayemi said that the government was ready to forestall any plan to breach the public peace during and after the general elections.
"Although I would love you to vote the candidates of my party because voting the candidates of my party will help us in realising our dreams for this state, you are free to vote parties and candidates of your choice," Fayemi said.
The governor also pledged to develop tourism in Efon and Ekiti West Local Government Areas by identifying the zone as the tourism corridor of Ekiti State.
Fayemi said that the appointment of an Efon indigene, Mr Segun Ologunleko, as his Special Adviser on Tourism, was in fulfillment of his desire to develop the tourism sector.
He told the people that Ologunleko was the brain behind the success of the Tinapa, a tourism project, in Cross River State.