Contrary to rumours making the rounds, wife of the governor of Lagos State, Mrs. Abimbola Fashola, has not given any money to Yoruba actress, Sikiratu Sindodo, to travel abroad for a kidney transplant operation.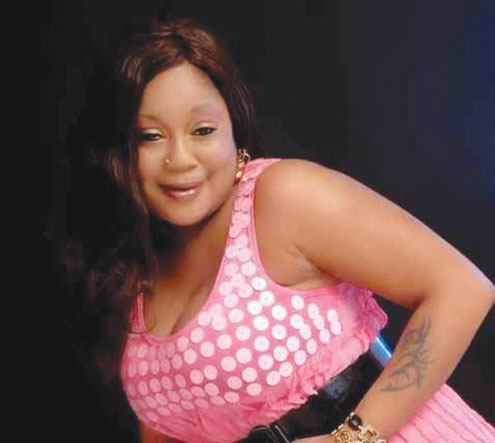 The actress is currently receiving treatment in an undisclosed private hospital and a family source, who craved anonymity, claimed that there are no plans to take her abroad for further treatment, at least for now.
The source confirmed that the actress is suffering from a kidney related ailment, but debunked the rumour that she has been given a financial boost by wife of the governor to travel abroad for treatment.
NollywoodReel gathered that the actress, who initially claimed that she is suffering from typhoid and malaria, has been bed-ridden for some time  and has also lost weight. She has been surviving on orthodox treatment and traditional medicine.
"She is trying to keep everything secret, that is why she is not announcing it publicly. We were surprised when some people started saying that the wife of Governor Fashola has given her money to travel out for treatment. I think one of the governor's wife's aides called at a time, but money has not exchanged hands," the source added.
Efforts by NollywoodReel to reach the actress on her direct line proved abortive as she was not picking her calls.
It is even few of her colleagues that have been allowed to visit her in hospital and those who were privileged to see her have been warned to keep sealed lips on her health condition.
One of her colleagues, who does not want her name in print, said she needs prayers because her health is deteriorating.
"If it is me, there is no need to keep it a secret because anybody can be ill. Who knows where the help can come from? So if you ask me, I will advise her to open up," she said.
Copyright protected by Digiprove © 2011 P.M.News