Former Nigerian President, Olusegun Obasanjo and Governor Adebayo Alao-Akala today begged the people of South West to vote for the candidates of the ruling Peoples Democratic Party, so that the party can retain power in Nigeria and Oyo State beyond 2011.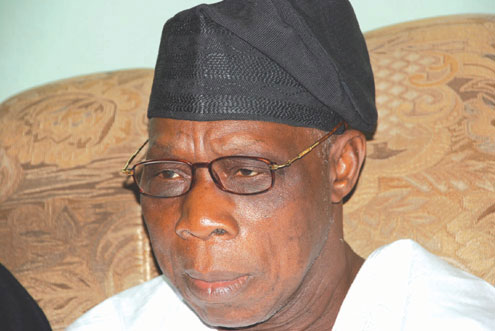 Obasanjo who spoke at Durban Stadium, Oyo town to flag off the governorship campaign of Governor Akala said that Nigeria's South West Zone could no longer afford to be in the opposition in the polity of Nigeria. He stressed that the South West lost so much in the past because it stayed too long in the opposition in the country.
"We have been too long in the opposition. We have been too long outside the mainstream and opposition when the region is not cursed.
He wondered why the South western Nigerians love opposition politics like an obsession.
His message is the direct anti-thesis of the campaign by the now dominant party, in the South West, the Action Congress of Nigeria that the eight years of PDP, so called mainstream rulership of the region for eight years, has not been beneficial to the area.
But Obasanjo told his audience that those who had joined PDP right from 1999 believe that Yoruba should no longer belong to the opposition.
Obasanjo further begged the people of South West to vote for President Jonathan Goodluck and Governor Akala as well as all the PDP candidates who are contesting for the House of Assembly, House of Representatives and the Senate.
Lamenting his rejection by the people of Ogun State, his home state, in past elections, he said, "I was voted for twice as the president of the Federal Republic of Nigeria. My people in Egba did not vote for me. They did not even vote for me in my ward but those that voted for me voted for me because of what I can offer. They did not look at my tribal marks, they did not bother about my spoken English that has Egba dialect and they were not bothered about my religion. PDP has more than enough to offer and we will offer it if you allow us to continue to be in power".
The former president however urged the attendees of the rally to stand for a minute in honour of the former PDP chieftain in Oyo State, Late Alhaji Lamidi Ariyibi Adedibu saying, "Four years ago, Adedibu was with us. If not death, he will be with us".
Reported by Gbenro adesina
Copyright protected by Digiprove © 2011 P.M.News